Half the world away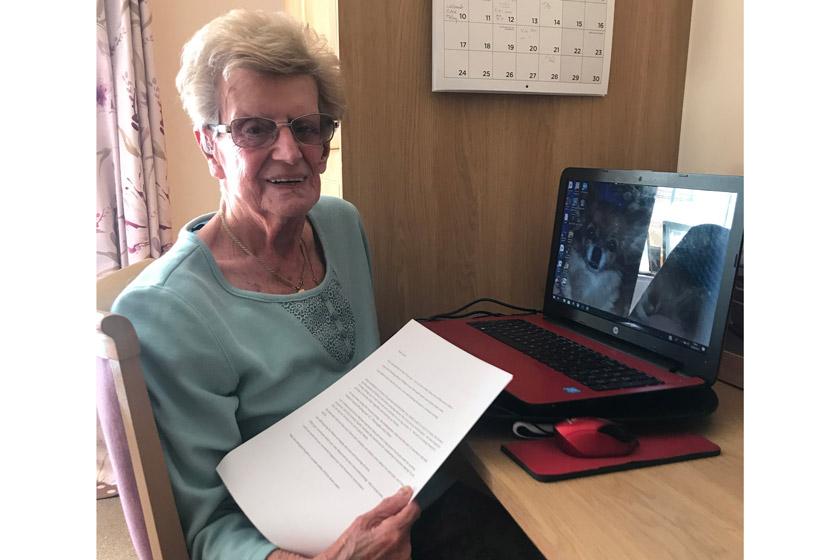 A silver surfer at a Sanctuary Care home in Telford has been using her skills with modern technology, to make a new friend half way across the world. 
86-year-old June Davenport from Lake View Residential Care Home on Brookside Avenue has sparked a new friendship via email with a fellow care home resident all the way in Australia. 
The PenPal scheme between Lake View and Ozcare's Burleigh Heads Aged Care Facility in Queensland, Australia was developed to put residents in touch with like-minded people, sharing their wonderful stories and forging strong bonds.
"I couldn't believe my ears…"
Speaking of her long distance friendship, June said: "When I was asked if I would be interested in having a penfriend in Australia, I couldn't believe my ears (I am a bit deaf)!
"It was in fact true, and there really was someone in Australia who was seeking a penfriend in England. "
Activities leader at the Sanctuary Care home, Claire West, who first initiated the PenPal scheme said: "We used to write letters to fellow Sanctuary Care residents in the UK, but thought it would be a wonderful opportunity to go further a field and find out what other care homes are like across the world.
New friendships
"We reached out to a number of homes in Australia and Burleigh Heads answered our call! It really brings fun to our day wondering what we will read about in each email – June loves it."
The home is now also starting a group letter so that all of Lake View's residents can get involved.
Continuing, June said: "At first it felt strange writing to someone I didn't know, especially in a different country but I soon got over that and was typing away happily, mind you it was rather long; I've got the gift of the gab!"
"After a couple of weeks I received a delightful reply with photos from a lady called Jill. Not bad when you realise that we are both in our eighties, she is 80 and me, well I am 86!"
Jill from down under, who handwrites her letters to be scanned to June said: "I am fascinated with English history and June is one to admire with the way she is so independent and embracing today's technology – I enjoy the photographs and of course writing to each other."
Michele Roche, diversional therapist from Ozcare said: "Providing meaningful lifestyle programs such as our PenPal scheme is an extremely important part of maintaining health and wellbeing for our residents."
Residents at Burleigh Heads, many of whom grew up in England and emigrated to Australia are currently in the midst of making Christmas cards for each one of the residents at Lake View. As well bringing joy to the residents that receive them, it will also remind those sending them of wonderful memories of days gone by in their country of origin.
Michele continued: "I look forward to continuing our relationship with Lake View Residential Care Home and exploring new and meaningful ways to keep our residents engaged together."
June concluded: "I am keeping my fingers crossed that we shall be emailing each other for a long time to come."