Spotlight: The importance of nutrition in care home catering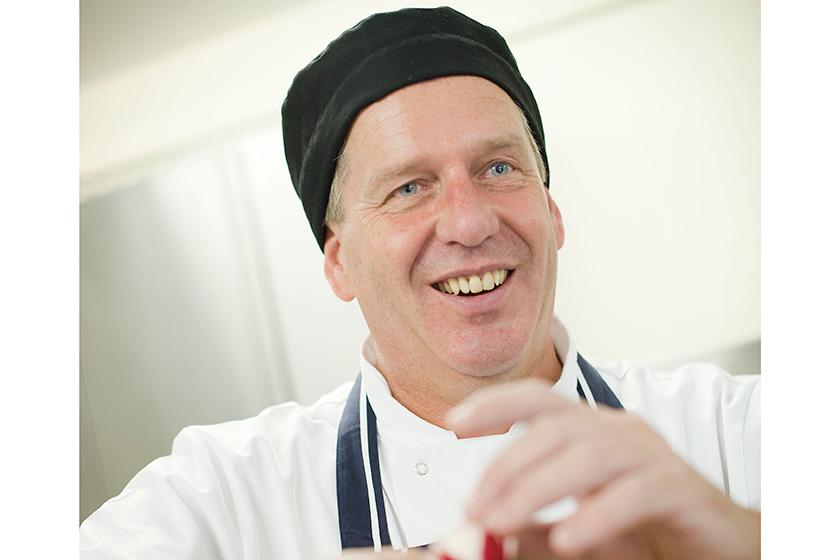 It was a passion for food and seeing the enjoyment that food can give people that shaped Mark Ord's career path to becoming Head of Hospitality for Sanctuary Care.
In 2007, he joined Sanctuary Care as a Chef Manager at the then newly built, Wantage Nursing Home and during this time represented the company in a number of national cooking competitions and demonstrations, at venues as big as Olympia in London. Mark quickly progressed up the career ladder with his passion for food and dining standards being expanded, developing frameworks for both catering and domestic standards as Hospitality Support Manager and now as Head of Hospitality.
How do you ensure good nutrition and hydration in care homes?
With our resident's nutritional needs being at the forefront of our catering teams' responsibilities; all chefs receive regular local training to reinforce the importance of nutrition in particular, nutrition for older adults.
All framework menus are created using advanced nutrition software. All dishes are assessed by ingredient, providing the calorific content of meals, as well as their macronutrient breakdown. The software enables our Chefs to also access a bank of nutritious recipes which can be tailored to both the dietary and nutritional needs of their residents, as outlined in their care plans, which are created in collaboration by our teams, residents and their families. This also takes into account their likes and dislikes.
Good hydration is essential, which is why many of our homes have set up their own 'Hydration Station's'. Both staff members and residents can easily access fresh water here, as well as being able to request drinks throughout the day.
How does care home catering meet both the social and nutritional needs of residents?
Meal times play a pivotal part in our residents' day, so our chefs strive to offer the best experience. Our menus are all about choice, with residents being able to select on the day what they would like from a printed menu with a range of nutritious recipes, or if they don't fancy anything on the menu, the chefs are more than happy to take requests.
We are keen to encourage independence and support our residents to continue with past times, so many assist in the preparation of meals, peeling and preparing the vegetables for example. Our homes can also provide serving bowls if residents would rather serve themselves.
Our menus are shaped by our residents, with our chef's regularly encouraging feedback from our residents and their families as to what they may like to see more, or less of at meal times.
How is Sanctuary Care shaping the future of healthy eating for older adults?
Our framework menus, which are tailored taking into account the importance of nutrition, are currently the same nationwide. However, this year the Hospitality Team will be introducing regional menus which will allow our chefs to cook local favourites offering a much better choice for our residents. This is particularly important now that Sanctuary Care has expanded into Scotland; there will be a whole host of country fare available.