Sanctuary Care home rated 'Good' by care watchdog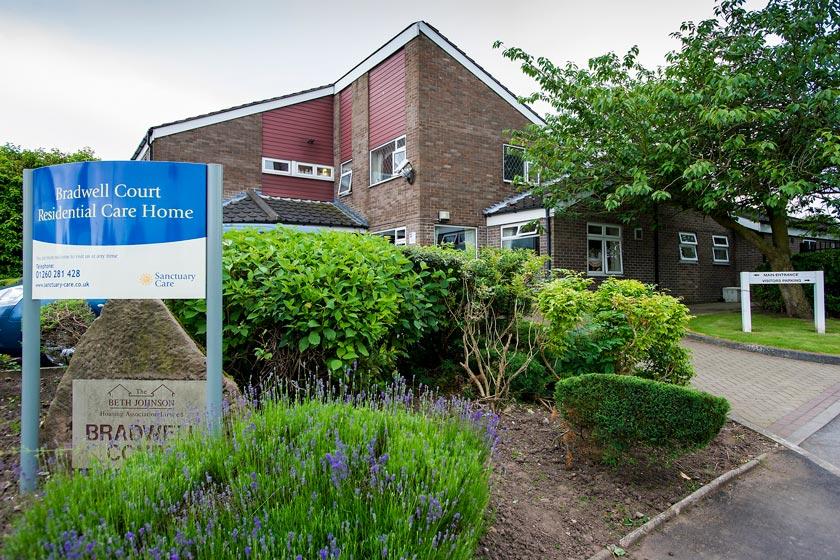 Sanctuary Care's Bradwell Court Residential Care Home in Congleton has received a 'Good' rating from the Care Quality Commission (CQC).
The Cheshire home, which provides residential care for up to 27 people, was assessed for its levels of care, safety, leadership, effectiveness and response during the unannounced inspection.
The care watchdog's report said that people were supported and "treated with dignity and respect" and people were positive of the caring attitude of staff.
A district nurse who visits the home said: "Each time I visit the staff are very good, well-mannered and polite. Residents always looked clean and tidy". 
Inspectors observed staff supporting people "to make decisions about their care" with one relative saying: "They are caring and attentive and treat people as individuals".
Care plans took account of people's likes, dislikes and preferences, the report said, and residents and their relatives were included in the care planning process.
The home's leadership ensured "high quality, person-centred care; supported learning and innovation; and promoted an open, fair culture".
One staff member said: "The manager always makes sure the residents come before anyone. The staff go above and beyond, and the staff have the same views and values."
Residents were also able to enjoy nutritious meals prepared freshly on site and there were flexible arrangements in place so people could eat when and where they wanted.
Home manager Lynda Schofield said: "This report from the CQC is testament to our caring staff who work tirelessly to enable our residents to live fulfilled and comfortable lives in a safe environment."