Worcestershire care home awarded 'Good' rating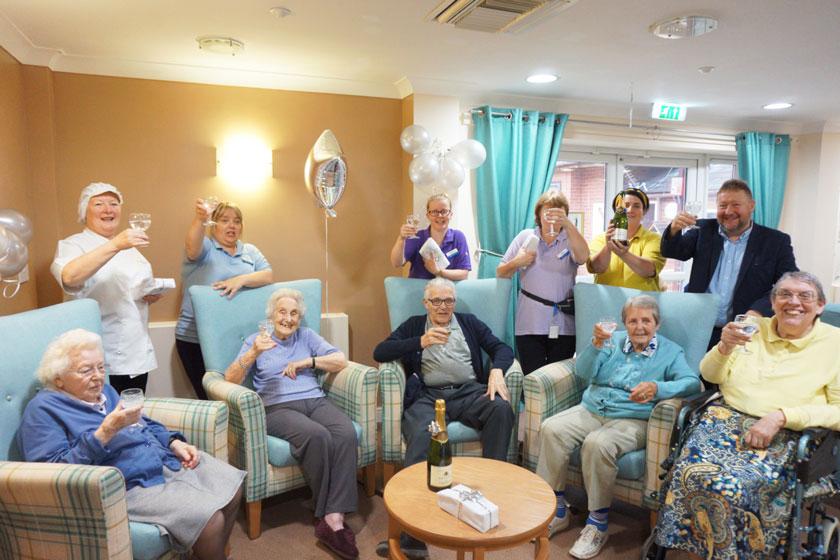 Staff and residents at a Worcestershire care home are celebrating after being awarded a 'Good' rating by the England health and social care regulator.
Ravenhurst Residential Care Home in Stourport received the accolade following an unannounced inspection by the Care Quality Commission (CQC).
Managed by Sanctuary Care, the home was assessed for its levels of care, safety, leadership, effectiveness and response, and was judged 'Outstanding' in the latter category.
According to the report, the home "worked to make sure everyone's needs were met physically, socially and emotionally" and it was noted that staff were passionate about making a positive difference in residents' lives.
One resident said of the staff: "They are caring, I like them very much," while another added: "I am happy. My son said I look happier and in better health than I have for years."
Residents had their needs assessed and regularly reviewed in partnership with staff and relatives, inspectors found.
CQC inspectors reported a close working relationship between Ravenhurst and local GP surgeries as well as other health care professionals to ensure residents "had a consistent level of support that was appropriate for their needs".
A resident commented: "If you need to see someone (health professional), the staff sort it out for you. They always ask if we are feeling well."
Staff also supported people in a discreet manner with their meals and residents were encouraged to maintain a healthy balanced diet.
Home manager Andrew Green said: "I am delighted that the CQC have awarded a 'Good' rating to Ravenhurst Residential Care Home.
"Our staff take great pride in providing the highest levels of care to residents and ensuring they are able to live happy and comfortable lives."