Embracing technology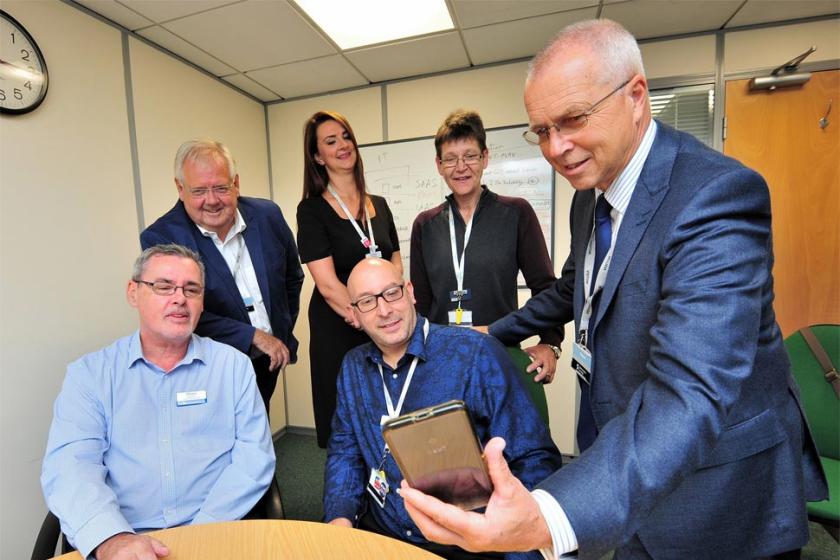 After rolling out our own bespoke electronic care planning app, Sanctuary Care is now embracing electronic medication technology in our care homes.
Following a pilot in two of our Worcestershire homes, Sanctuary Care is rolling out electronic medication administration records (eMAR) to our care and nursing homes across England and Scotland.
Like our care planning app kradle, switching to eMAR will further enrich the lives of staff and residents by increasing the accuracy of information, as well as cutting down on paperwork, giving staff even more time to spend with their residents.
Invatech Health is delivering the contract for Sanctuary with its Atlas system, which has been proven to improve safety, accountability and efficiency.
Atlas was piloted at Brambles Residential Care Home in Redditch and Hastings Residential Care Home in Malvern. The teams in each of the homes worked closely with their local pharmacies to implement the system.
To ensure a smooth transition to eMAR, staff will receive special training and on-going support.
 Senior programme manager for Sanctuary Care, Jemma Robinson said: "Embracing advances in care home technology enables us to enhance the quality of care we provide and further enrich our residents' lives.
"We conducted a robust tender process to identify the best possible solution for our needs based on whole market research and are pleased to be working with Invatech Health. We now look forward to the benefits this technology will bring to the nurses, carers and residents in our care homes."
Professor Clive Bowman, Chair of Invatech Health, commented: "Our mission is to transform medicine management in care homes for residents and staff and working with Sanctuary Care, one of the biggest providers of care in the UK, is a major step towards achieving this.
"The Atlas eMAR system is built to deliver the very best functionality for both the care homes administering medications and the local pharmacies prescribing them. We are delighted that Sanctuary has recognised the considerable benefits in safety and efficiency it can bring."