It's Time to Talk for Dovercourt care home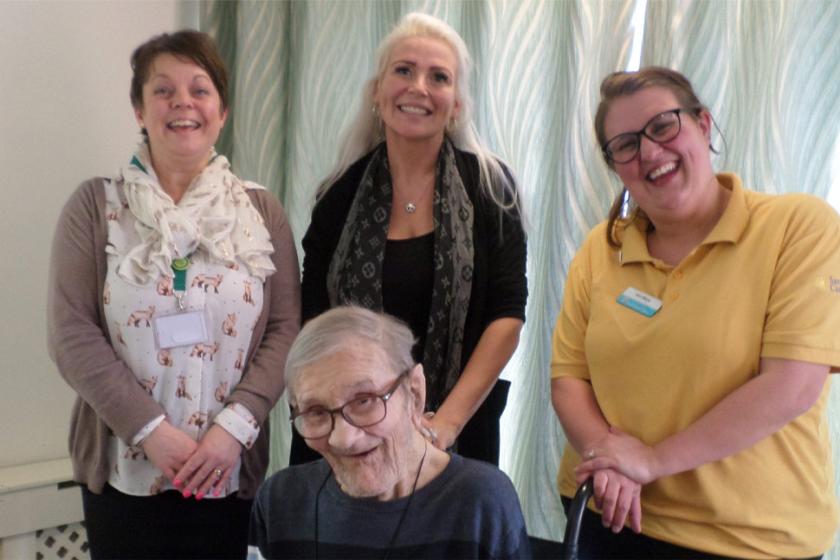 Staff and residents from a Dovercourt care home have held a special event aimed at opening up conversations around mental health.
Taking place at Sanctuary Care's Don Thomson House Residential Care Home, the 'Kindness Café' launched on Friday 7 February to coincide with Time to Talk Day – a national awareness day breaking down mental health-related stigma.
Residents welcomed members of the community for hot drinks, cake and conversation, with younger and older people alike coming together. The theme for the event was 'It's okay not to be okay'.
The team will now work with local organisations United in Kind and FaNs (Friends and Neighbours) Essex to deliver the café – to be called 'Friendship Fridays' – every month.
Resident Ronnie Andrews said: "It was great to make new friends and meet old ones."
Ann-Marie Greenhalgh, activities coordinator at Don Thomson House, added: "Our first event was a real success. We had a range of different ages and everyone really enjoyed chatting to each other.
"Talking is a vital part of dealing with any mental health issues, and we want to make sure there's an open door policy in our home. Friendship Fridays will allow us to make links for our residents to be a part of the wider community, something which is so important in maintaining good mental health."
All members of the local community are invited to come along to Friendship Fridays, taking place from 10am until midday on the first Friday of every month at Don Thomson House, Low Road, Dovercourt.