I would recommend Park View – the staff are fantastic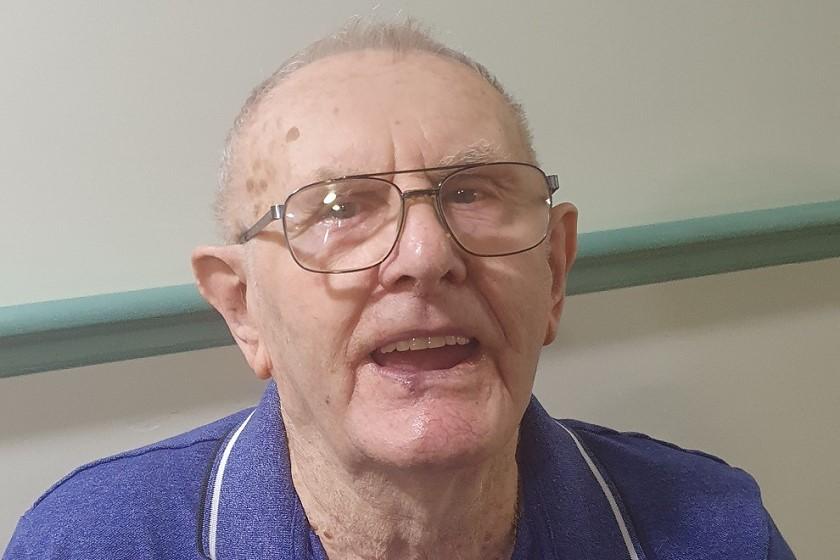 Diane's father Jim was originally having a short-term respite care break at Park View Residential Care Home, but they were so happy with the home, he is still there over a year later!
Speaking about our home in Sheffield, Diane said: "I would definitely recommend Park View. The staff are so lovely and caring - they can't do enough for you, they really go out of their way.
"It is so lovely and clean, with really nice rooms and the staff are fantastic I can't fault them."
Jim, who is 94 and lives with dementia, moved into Park View in December 2019, before the start of the national Covid-19 pandemic. Even though she desperately misses holding her father, she is relieved she can still regularly visit him in the safest way possible. Jim has also now had his Covid-19 vaccine, giving Diane that added reassurance of this safety.
Diane said Jim has far more social stimulation now than he did when he lived at home, when she and her brother took it in turns to stay overnight.
"He is more active now than he was at home, he does activities like bowls. He says how nice the staff are and how they look after him. And the food is good – he has put on some weight since being in there too!"
If like Diane you are looking for respite care, our Enquiry Support Team advisors are available on freephone 0800 917 0478.
Diane said she knew the home was right as soon as she visited, following a personal recommendation.
"I knew it was a nice place. When we went and looked round, we said 'this is where we want dad to go'," Diane explained.
So happy with the care the team provides to her father, Diane left the following review on care home reviews website Carehome.co.uk, recommending it to others:
"Dad has been a resident at Park View for 12 months now. It always looks clean and tidy. I must say the staff are lovely people. The care Dad has received has been excellent, they are always happy to have a chat and give updates at any time.

There are activities and Dad is encouraged to join in which I am very happy about, and the food smells and looks really inviting - Dad has put weight on so it must be good. I am happy to recommend Park View and its lovely staff."
Our Enquiry Support Team advisors can provide free advice on care options by calling 0800 917 0478. You can also email them at care.hub@sanctuary-housing.co.uk or alternatively use the Live Chat icon on the website.