We looked at 17 care homes for dad - Nunthorpe Oaks was 'the one'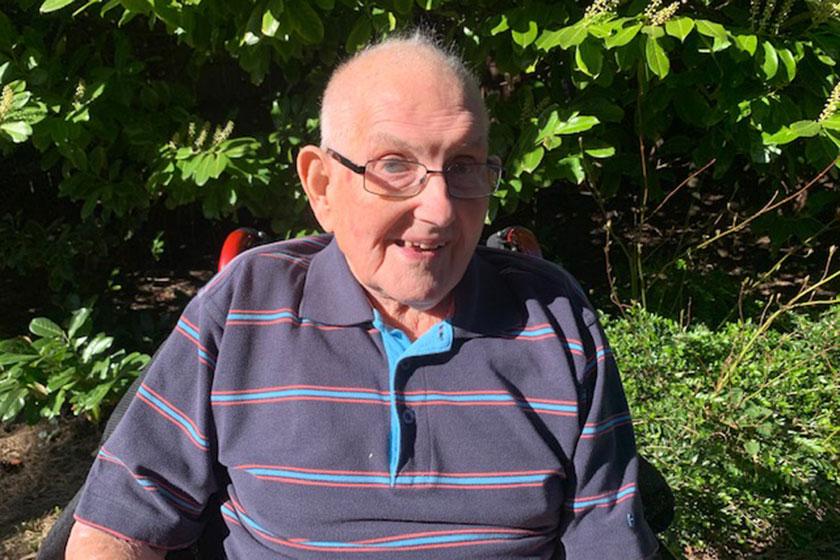 When Pam Vinnicombe's father Gordon started showing signs of dementia and having falls at home, he asked her to explore care options.
After looking at 17 different care homes, Pam knew he'd be very happy at our Nunthorpe Oaks Residential Care Home in Middlesbrough. He moved in over five years ago and they've never looked back.
Pam said: "I felt quite tearful when I went in because I felt it was a home from home. There was nowhere that came close. It just felt so homely."
Gordon moved in and felt the same! Pam added: "He said 'I couldn't have done better than being here, they look after my every need'. The staff are so kind and I have nothing but praise for them."
Pam was really moved recently when she received a surprise video of Gordon telling her all about what he'd been enjoying that day, filmed by one of the staff. One was also sent to Pam's daughter, with Gordon wishing her happy birthday as well as her son!
I was quite touched that they had taken the trouble to do that – they are very, very kind.
Pam Vinnicombe, Daughter of Resident
Even though the family has a long drive to enjoy their regular visits with Gordon, they know there is no place he would rather be.
"He is so happy there," Pam added. "He is treated as an individual and they genuinely care for him."
For support looking for care options at Nunthorpe Oaks or any of our other homes, our Enquiry Support Team advisors are available on free-phone 0800 917 0478. If you prefer you can email them at care.hub@sanctuary-housing.co.uk or use the Live Chat icon on the website.