"It's a joy to see mum smiling and happy and that's down to the staff" Maggie and Susan's story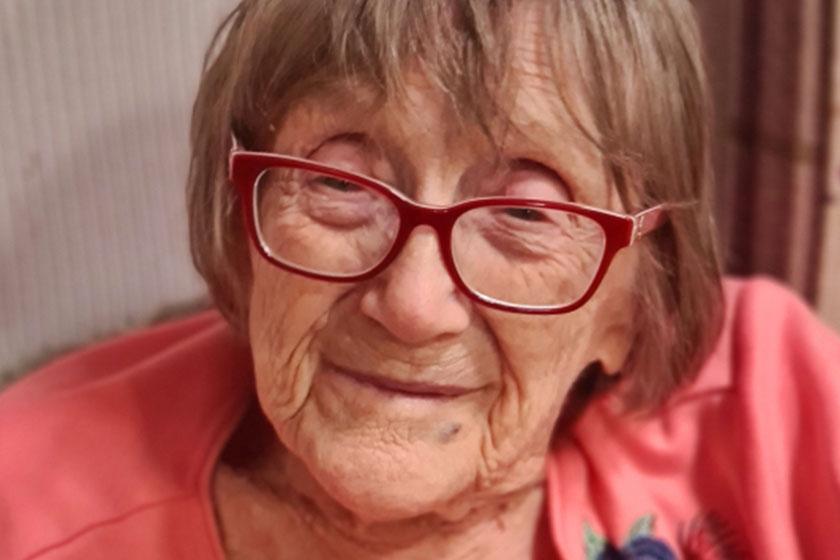 Moving their mum into a care home was a decision filled with anxiety for Maggie and sister Susan. Seeing how happy 93-year-old Millie is at The Park Residential and Nursing Home reassures them that they made the very best choice.
Millie moved into the home, in Derby in February 2021 for nursing and residential care after breaking her hip following a fall at home.
Maggie admits Millie was angry and upset at first, but with the care and devotion of the team there, is now happier than they could have ever imagined.
Maggie said: "We anguished over the decision, thinking 'have we done the right thing?' Gradually, mum opened up to the love and attention of the staff and we have seen this happy woman emerge.

"It's the loving care of the staff that has helped mum to become who she is – they are amazing."
Speaking about the team at The Park, Maggie added: "They are skilled, caring and kind people and are absolutely brilliant. Mum said they anticipate people's needs and that is such a skill. You have to be very special to do this job."
Maggie said with the support of the nursing team Millie has now recovered her strength and can walk around using a frame.
"Whenever we go to visit, we always walk around the lovely gardens with Mum," she added. "Mum has a patio door onto the gardens. We have brought a bird table and ornaments from home, and they are right outside her door. She enjoys looking at the trees and watching the birds feed.
Maggie said that while the decision to put your trust in someone to care for a loved one is tough at first, they are elated that they took that leap of faith.
She added: "Mum was depressed and getting very weak at home, even though she had care four times a day. We were constantly on edge and not living near her made the situation even more difficult. It's a joy to now see her smiling and happy and that's down to the staff. Her life is much, much better and we don't have to worry about anything as we absolutely trust that mum is being well looked after, which is such a relief."
For information about life at The Park or any of our other homes, our Enquiry Support Team advisors are here to talk on 0800 1383684.