Kickstart has lead to a permanent job he adores – Archie's success story at The Laurels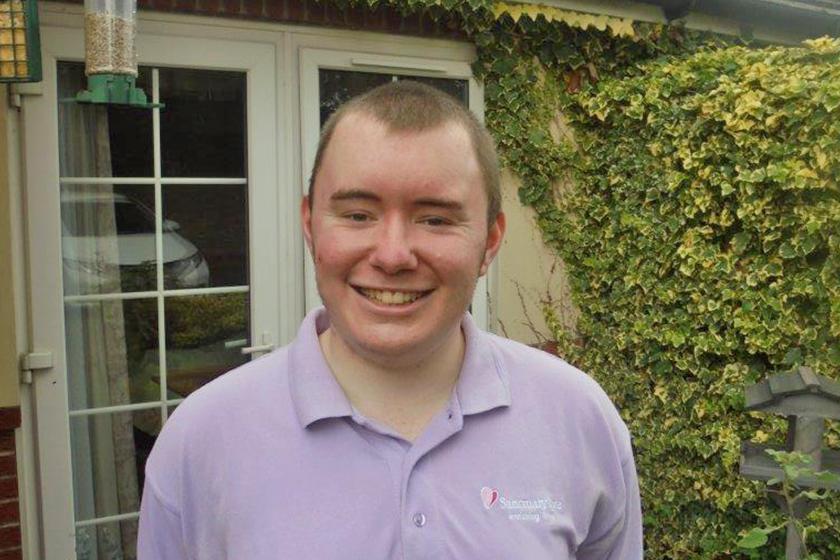 Archie Wilson is celebrating a flourishing new care career, which started through the Government's Kickstart Scheme, after securing a permanent position in one of our care homes!
Archie, who is 20 years old, started working at The Laurels Residential and Nursing Home in Spondon on a six-month work placement through the national initiative, which gives young people vital employability skills.
He's thrived at the home, in Derby, discovering a career which he loves and has now achieved a permanent role as care assistant.
Archie says: "I'm very proud of myself - I've got my first proper job and I feel such a sense of accomplishment. I feel proud of what I do here and proud of what people think of me."
He adds: "I enjoy seeing how happy the residents are when I am doing activities with them and I'm so happy going into work in the morning."
Activities coordinator Becky Slack, who has supported Archie during the programme, says: "Archie is absolutely fantastic with the residents. He's even won a staff award."
Not one but three successful Kickstarters
And it is not just Archie's care career that is flourishing at The Laurels. Two other Kickstarters, Luke and Megan, have also secured permanent jobs as care assistants during their six-month placements.
Becky adds: "We have been so lucky they are all absolutely amazing and the residents get on so well with them. The way they have progressed - they have really got to know the residents and the team think so much of them too."
What is Kickstart?
The Kickstart Scheme was introduced by the Government for employers to provide six-month work placements for people aged between 16 and 24, although Sanctuary offered placements, which are Government-funded, to 18-24 year olds.
As part of this programme, Kickstart employees receive employability training, such as interview skills and CV writing.
Our recruitment page is full of information about starting your career in care. Alternatively for information about care at The Laurels please call of Enquiry Support Team on 0800 917 0478.