David's respite at Prince Alfred - "It's excellent here and - the staff are amazing"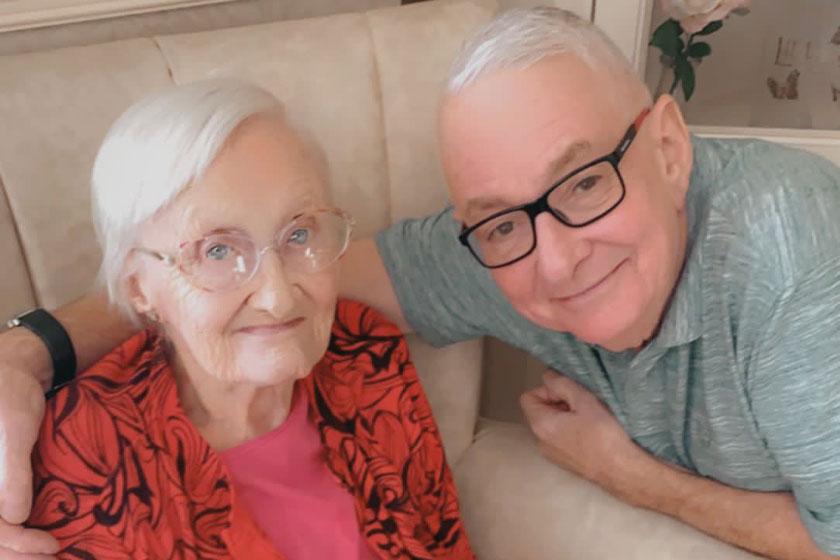 Meet David, who has temporarily joined his mother Freda for a long-term break at our Prince Alfred Residential Care Home in Liverpool, where he is enjoying some great company.
David is only 65, but when the pandemic came he had recently retired, and having tragically lost his wife two years earlier, he found life at home extremely isolating.
Four months ago David decided to privately fund a long-term break at Prince Alfred in Wavertree, which he describes as having an "outstanding reputation". The move has given him precious time to spend with Freda, while he finds a new house.
"I wasn't coping with the house to be honest," he says. "With the pandemic I was forced to stay at home with nobody around apart from the neighbours."
"Prince Alfred is a fabulous place to be. Mum came here because myself and my brother couldn't be with her 24 hours a day. When she came here we could finally sleep at night."
Since moving in David has found it a true home from home, with nothing but praise for manager Cheryl , who has been with the home for a staggering 30 years and her devoted team.
"It's excellent here," adds David. "The staff are amazing. Cheryl has a really good set of staff who fully support here and it's a very pleasant place to stay.
"I love tinkering in the garden and in the future, when I come back I would love to continue helping in the garden."
And Freda is very happy to have her son by her side. "There is always a smile on her face, especially when we sit down to meals together," David adds.
For more about life at Prince Alfred or any of our other homes, our Enquiry Support Team advisors are here to talk on 0800 917 0478.