Our shining stars win three Great British Care Awards!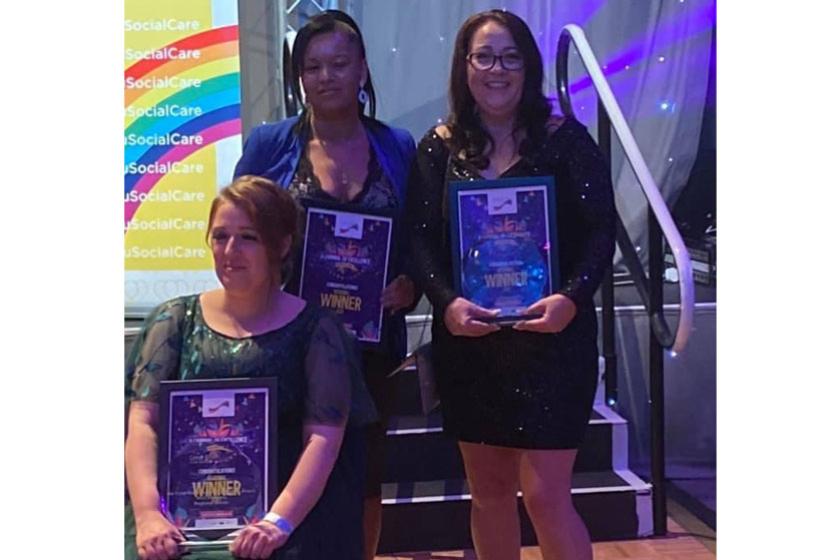 Shining stars in three of our care homes in Birmingham and Worcestershire are celebrating after being crowned regional winners of the Great British Care Awards.
Our fabulous trio are Lisa Farrell, care assistant at Castlecroft Residential Care Home in Birmingham (Care Home Worker Award), Sally Parkes, administrator at Bartley Green Lodge Residential Care Home in Birmingham (Ancillary Worker Award) and Kate Lockwood from Westmead Residential Care Home in Droitwich (Activities Coordinator Award).
Speaking of her win on Saturday night at the ICC in Birmingham, Kate said: "When they called my name I couldn't believe it – I was so shocked!"
Meanwhile Sally said: "It was such a lovely night it still hasn't sunk in. It was so surreal!"
And Lisa added: "I wasn't expecting to win, I was so busy clapping for everyone when they called my name I was shocked! I feel very proud."
In her nomination Sally was described as a "lifeline" to so many during the pandemic, radiating positivity and selflessly devoting herself to the home.
Joining Westmead during the pandemic, Kate's nomination highlighted the amazing activities she organised in the safety of the home and gardens, including a 'Glastonmead' music festival!
Lisa was nominated for doing so many inspiring and person-centred activities for residents – including organising a walking club in the home's gardens and even taking a resident for a very special day out – all on her days off.
The ladies will now go through to the national finals of the Great British Care Awards, which take place in March, where they will go head-to-head with fellow regional award winners.
For information about life at Sanctuary Care please call our Enquiry Suppport Team on 0800 917 0478.