Betty's respite breaks at Westmead – "It gives us that peace of mind"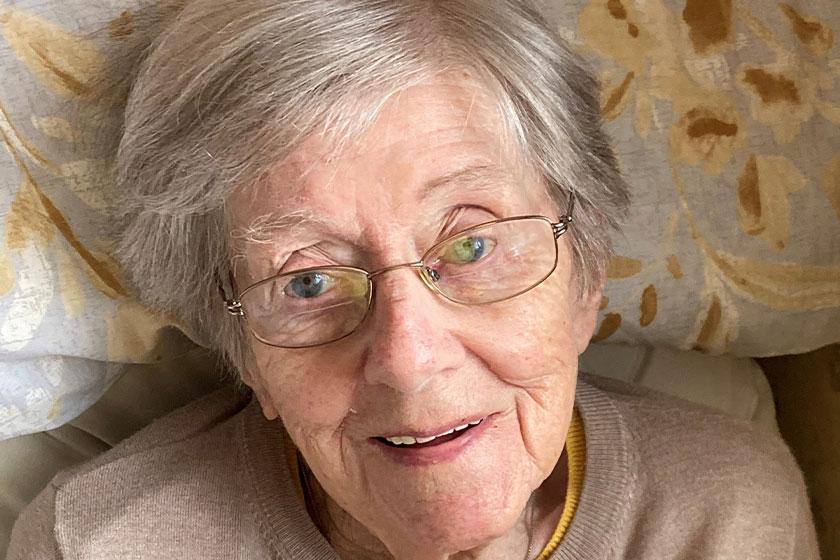 Mary Westwood first booked a respite care break for her mother Betty at our care home in Droitwich a few years ago, so she could enjoy a holiday with her husband. She was so reassured that Betty now enjoys having her own holiday at Westmead Residential Care Home whenever they go away.
"She really enjoyed it there and liked having the company," says Mary. "It gives us a break and a rest and means I'm not constantly thinking about her.
"It's the peace of mind that I know she enjoys it there, she is safe and being cared for."
Betty, who is 92 and lives with Alzheimer's, has lived with Mary for over 30 years, so Mary was understandably nervous the first time she had respite care, but was very quickly reassured.
Now Mary books Betty into the home whenever they have a holiday or need a few days to themselves. "It's like a little holiday for her too," adds Mary. "She likes the food and loves to join in with the activities.
"She's very cheeky and has a great sense of humour - and the girls at Westmead love her there. She has them in stitches."
During her last break, the activities co-ordinator Kate sent her some photos of Betty enjoying an Irish music activity. "It's so lovely to see her joining in like that – she is very sociable," adds Mary.
For information about Westmead or any of our other care homes, please call our Enquiry Support Team advisors on 0800 917 0478.