Dad is safe at Briggs Lodge – Janet's journey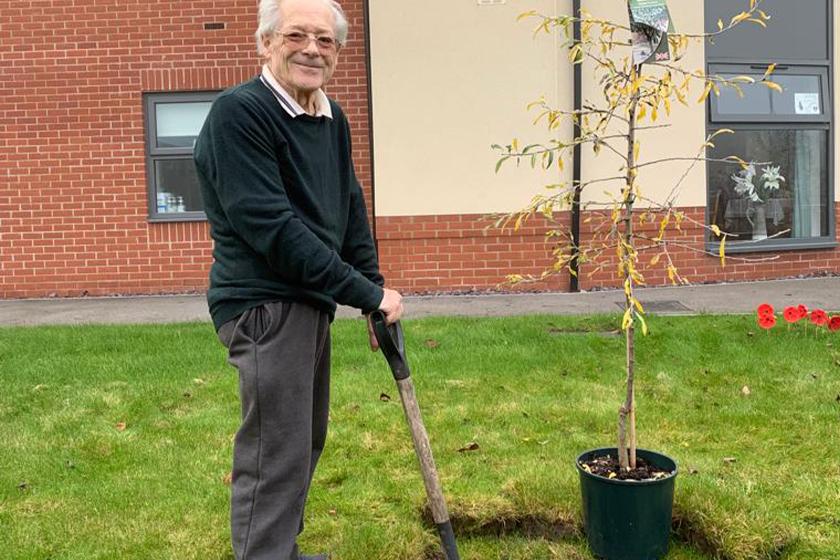 When Janet's father Gerald suffered a stroke, it affected his personality and the confusion caused by his dementia worsened.
Janet thought she would be able to care for Gerald but remain living at home.
She explains: "I thought I could stay there, then come home but he wouldn't have it. He had changed completely and didn't like being on his own at all, so I moved in with him."
When the pandemic came Janet was put on furlough and caring for her father full time was taking its toll.
"I felt quite isolated – my husband had to stay away during lockdown, and I was virtually on my own," she adds.
"It was quite hard living with dad – I just couldn't cope in the end. It's hard when it's every day and I couldn't even go out the door.  One night I found him turning on the cooker and I was worried he might even just get up and leave the house in the middle of the night."
Janet was hoping she could have some home care support with Gerald, but because of the pandemic the agencies she contacted either didn't return her calls or wouldn't come and assess him.
After a period of respite care at our Briggs Lodge Residential and Nursing Home in Devizes, Gerald moved in permanently in June 2020.
Janet can finally rest knowing he is safe and being cared for by a team devoted to enriching the lives of their residents. She explains: "I'm very pleased. It's the best place for him because he needs 24-hour care - it's really reassuring that he's there."
For more about life at Briggs Lodge or any of Sanctuary Care's other homes, our friendly Enquiry Support Team are here to talk on 0800 917 0478.