Why Bobbie is so proud to be a volunteer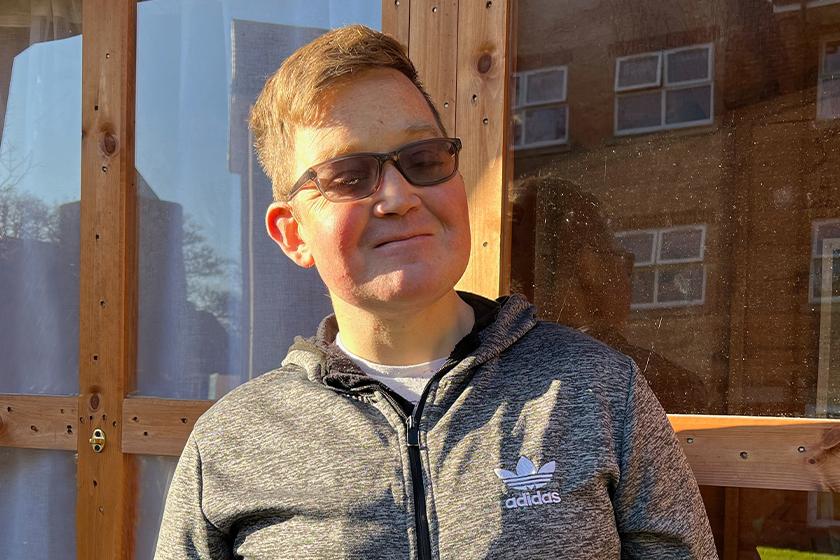 Meet Bobbie, who shares why he loves volunteering at one of our care homes, to mark International Day of Persons with Disabilities today (3 Dec).
Bobbie is incredibly proud to be a volunteer at our Castlecroft Residential Care Home in Birmingham, where he is supported by a team who champion him in a truly inclusive and nurturing environment.
"The staff are so lovely and supportive; they are really special people" says the 33-year-old. "I feel really happy to be here, I love doing it.
"I love the atmosphere here and spending time with all the residents."
And for Bobbie's mum Cathy, it is wonderful for her to see how much his volunteering role at Castlecroft means to him.
"The staff are amazing with him, they encourage him and know how good being here is for his mental health," she says.
"It gives him a purpose and he feels like he is part of the team. It means a lot to me, because it makes him happy, and it is a big part of his life."
Cathy said the rapport Bobbie has with the residents and team is very special indeed.
"The residents and staff absolutely adore him," she adds. "He is a very jolly person, and he keeps everyone's spirits high and keeps everyone smiling."
Bobbie has Kabuki Syndrome, a genetic condition which leads to a host of medical complications, affecting his vision, lymph nodes and his heart.
His favourite part of being a volunteer is socialising with the residents and taking part in activities with them – he loves singing and dancing in particular. Bobbie also supports at mealtimes with jobs like laying tables and serving the residents.
If you are interested in volunteering, please visit our website, or for information about life at Castlecroft or any of our other care homes, our Enquiry Support Team are here to talk on 0800 917 0478.