All hands to the deck! Our staff gave up their precious time for Sanctuary Care's Volunteers' Week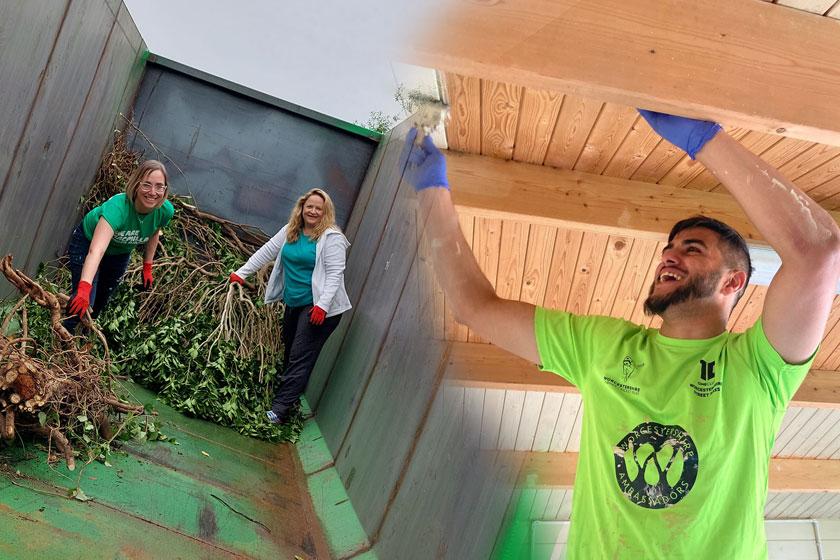 Thank you to our incredible staff who gave up their precious time to volunteer in our care homes as part of our Sanctuary Care Volunteers' Week.
A total of 153 people, from across Sanctuary's business areas, rolled up their sleeves to paint, prune, plant, patio wash – and so much more – as part of the initiative.
The time they spent sprucing up areas at 17 of our care homes in England and Scotland, was the equivalent of 252 volunteering days.
Juliette Wilson, Director of Property Management – Care, who organised the event, with the support of each of her 20-strong team said: "I am so proud of everyone who took part – what a phenomenal effort! The scale of what we achieved in just one week was overwhelming.
"People gave up their time to further support our dedication to enriching lives and I am so grateful and proud – thank you so much."
The team, who took part in the event, through Sanctuary's Employee Volunteering Scheme, included staff from all areas of the business, from compliance and finance to technology and HR, supporting homes stretching from Plymouth to Dundee.
Juliette added: "We are honoured to have such amazing staff, being not-for-profit is not just about re-investing money back into our homes and services, it's also about investing our time."
To find out more about life at Sanctuary Care, our Enquiry Support Team are here to talk on 0800 917 0478.