John loved the companionship he discovered with respite care, so he's back for good!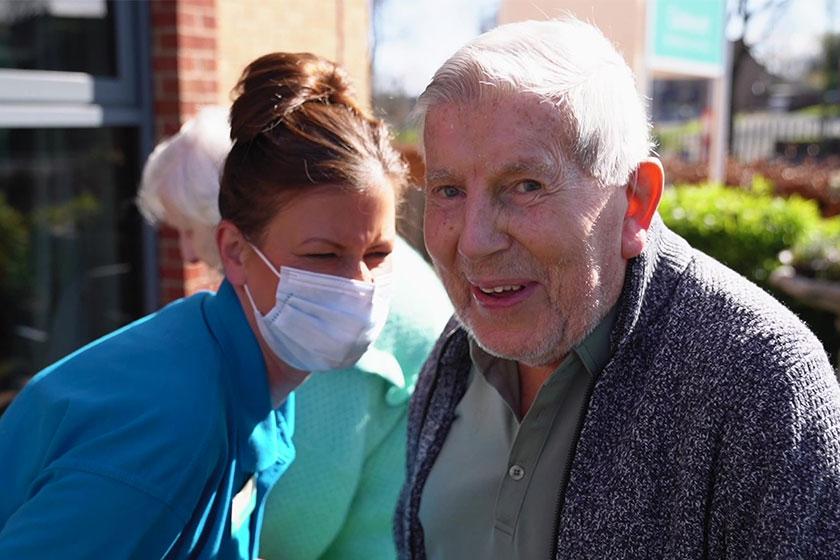 John lived with his son and his young family following a stroke and came to Castlecroft Residential Care Home in Birmingham for two weeks' respite care just before Christmas.
"I came for respite to give my son and his family a chance to be on their own and I loved it so much, everyone was so friendly and the staff are so lovely," he says.
"At home I was on my own all day while everyone was at work, looking out of the window – I felt quite down sometimes."
John admits he knew little about care and was initially quite wary about coming to a home, but that quickly changed.
"I never thought I would be in a home," he adds. "After going back home for a fortnight after the respite, I said to my son I think I want to go back to Castlecroft."
John explains the reason for his change of mind.
"When I came to Castlecroft, it was a lovely feeling to be around people and the staff were chuffed that I came back home – it was a nice feeling.
"The staff are so great – every one of them and I would honestly be lost without them. I love it here I really do – I am well looked after and this is my home."
For more about pre-bookable respite care at Castlecroft or any of our other Sanctuary Care homes, or any other types of care, our Enquiry Support Team are here to talk on 0800 917 0478.