Margaret's story: the value of respite care
As part of Sanctuary Care's respite care campaign, we shine a spotlight on Margaret*, who is a carer for John, her husband of 50 years.
Here Margaret talks candidly about the enormous physical and emotional pressures faced by carers, and how finding respite care at Heathlands Residential Care Home in Pershore, gave her the relief she so desperately needed.
Margaret is now in her fifth year of caring for John at home after he shattered his shoulder in three places following a fall. He spent 11 weeks in hospital, during which time he also had double pneumonia. He had to learn how to walk again because of the severe muscle wastage in his legs.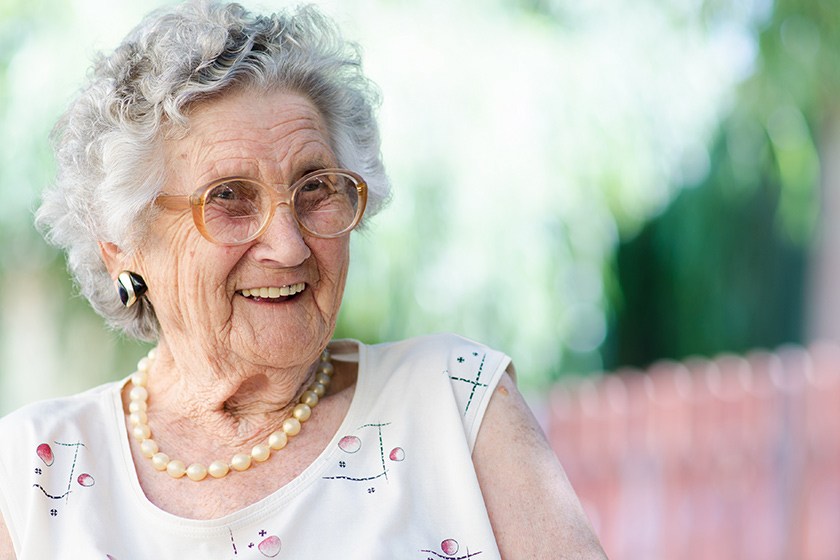 Despite being riddled with arthritis herself, at the age of 76 Margaret is his sole carer, with his shoulder and muscle wastage leaving him able to do very little for himself.
Tough times
Like so many others, Margaret admits she finds her role of carer exhausting and has often found herself at breaking point. She says: "It had got me down that I couldn't spend time with my family that I had to take myself to the doctors at one point as it's so tough and tiring.
"Respite care for John has been my saving grace. When he is here this is my peace of mind."
Margaret continues: "If it wasn't for this respite care I don't know where I would go from here. I don't know what I would have done."
John goes to Heathlands for up to four weeks at a time. He takes all of his medication, clothes and personal belongings, and always stays in the same bedroom. When he arrives the staff give him the warmest welcome and take his things to his room. There are smiles all round and they ask him if he would like a drink.
You can see he immediately feels at home and after walking through the door and says:
"It's good to be back to Heathlands to see all the smiling faces."
When John gets to his bedroom there is a cup of tea made just the way he likes it and some biscuits waiting for him and the staff continually wave and welcoming him back as they walk past his door.
A home from home
Margaret says of Heathlands: "The staff here are excellent – always so helpful. It is such a cheerful place. They do such an amazing job. His meals are better than he gets at home. It's like a holiday coming here."
When Margaret knows she has a couple of weeks to herself, she enjoys simple pleasures such as meeting friends for lunch or spending time with her children and grandchildren.
When asked how she felt about not being able to rely on respite care for John she adds:
"Things escalate when you are a carer, especially when you are not well yourself. What can you do without help?
"I know when he is here everything is catered for and when I have these couple of weeks off this is 'my time'. It's a necessity."
Meanwhile John also appreciates the benefits his visits to Heathlands give them. He says: "I am pleased to come here. It gives my wife a break and that is the most important thing to me. I get a break too, meeting different people and I really enjoy the good food.
"It is like a respite holiday."
To find out more about respite care within our homes in your area please contact us, email care@sanctuary-care.co.uk or call 0800 917 0478.
*This is an authentic case study and the names and image have been changed for privacy reasons.