Parkview House is located in a residential area of Edmonton, London, positioned between Jubilee Park and St Edmund's Catholic Primary School.
On the doorstep of a picturesque park with lots of green spaces, the care home is only a 10-minute walk from Edmonton Green train station. Tucked away from the busyness of London, we are still really easy to get to for our residents' loved ones when they visit.
The care home features a beautiful garden and allotment area, with sensory planting and raised flower beds. The outdoor space is a haven for our keen gardening enthusiasts. Enabling our residents to continue a pastime they adore is so important for their wellbeing and happiness. The gardens also feature pockets of seating areas, where residents relax during the summer months. It's a really calm place to be in the heart of London.
Elsewhere in the home, the therapy room is somewhere residents can enjoy hairdressing and beauty treatments. A professional hairdresser uses the room once a week for appointments with the residents. The team also uses the space to do one-to-one, person-centred activities with the residents that help them to relax and unwind. They often like to have a hand massage or a manicure, while relaxing music is played in the background.
There is always so much to do in the home and every day is different. One day you can find us stretching in our regular music to movement classes. While the next, we are taking it in turns to fuss over a gorgeous therapy dog or even rabbit during animal handling sessions. We even enjoy our very own concerts and performances, with musicians visiting from far and wide.
Best Activities Co-Ordinator for People Living with Dementia
As you can see we take our care home activities very seriously here at Parkview House. Our loved ones often share how much they enjoy seeing their mum or dad so engaged and fulfilled. So, when our activities co-ordinator was nominated for a national care award, everyone was thrilled for her.
Maria Swallow, who has worked with us for just over three years at the time of the nomination, was shortlisted for the prestigious National Dementia Care Awards. She made it all the way to the finals in the Best Activities Co-ordinator for People Living with Dementia category. Unfortunately, Maria missed out at the final hurdle but within her nomination, she was described as someone who lights up any room, never without a smile and always going above and beyond.
What high praise indeed and we couldn't agree more. In fact, going above and beyond is embedded into the culture of Parkview House. Our staff genuinely care for residents as if they were members of their own family. And that's what makes us truly special.
Pricing information
It is usual for residents in care homes to contribute to the cost of their own care. Some people have the resources to pay for their care in full, whilst others make means-tested contributions. Our weekly fees are individual to each of our residents and are subject to a pre-admission assessment, which is required to truly understand the level of care and support needed.
Our 2022 weekly care fees for residential care start from £795 but maybe in the region of 20% more*. This depends on your care needs and the type of bedroom that is right for you, from our standard rooms to our premium bedroom options.
*If you require more specialist care such as 1-2-1 support, your weekly fee could be higher.
How do I find out more about paying for care?
We have dedicated advisors in our Care Enquiry Hub, who can signpost you regarding funding care and give you more information about the home. If you would like to speak to them directly please call 0800 917 0478. If you are interested in viewing the home and speaking to a member of staff directly, we can also give you a remote 'show around' with a virtual tour.
Resident Satisfaction Score
Based on an independent survey completed by our resident's friends and family.
Facilities at this home
Accommodation
Dining room
Ensuite
Hairdressing salon
Lounges
Wheelchair accessible garden
Wifi
Activities
Arts and crafts
Baking
Bingo
Light exercise
Movies
Quizzes
Care and support
Chiropody
Hairdressing
Home cooked meals
Physiotherapy
Podiatry
Ready to know more?
Get help every step of the way, contact us below to get information or advice.
Stories from the home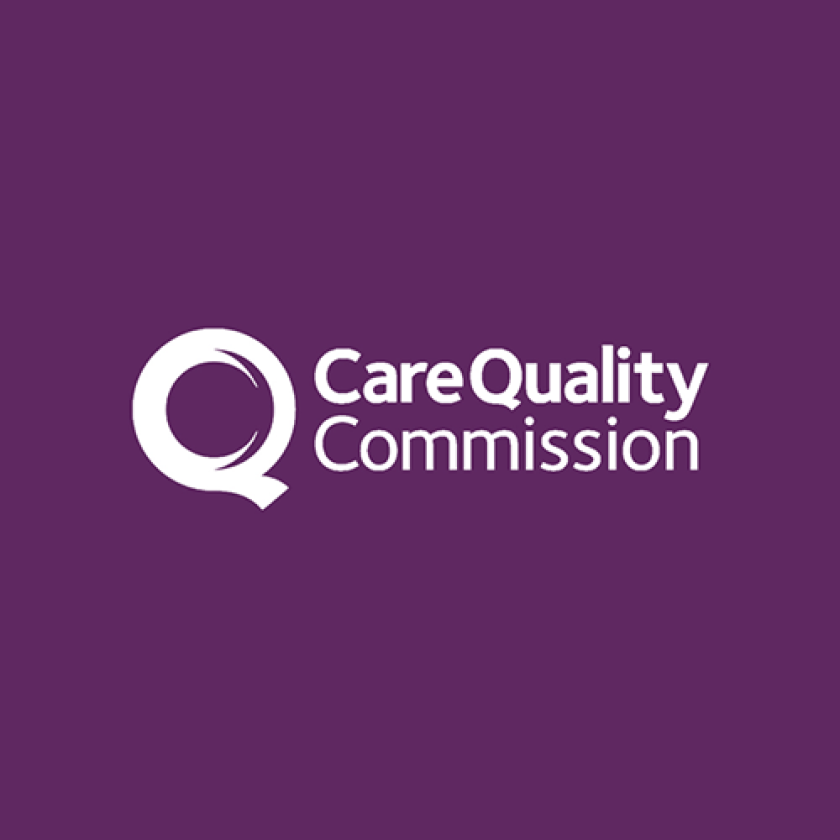 COVID-19 Emergency Support Framework
Review our latest CQC engagement and support call framework information sheet (PDF 337KB) for Parkview House.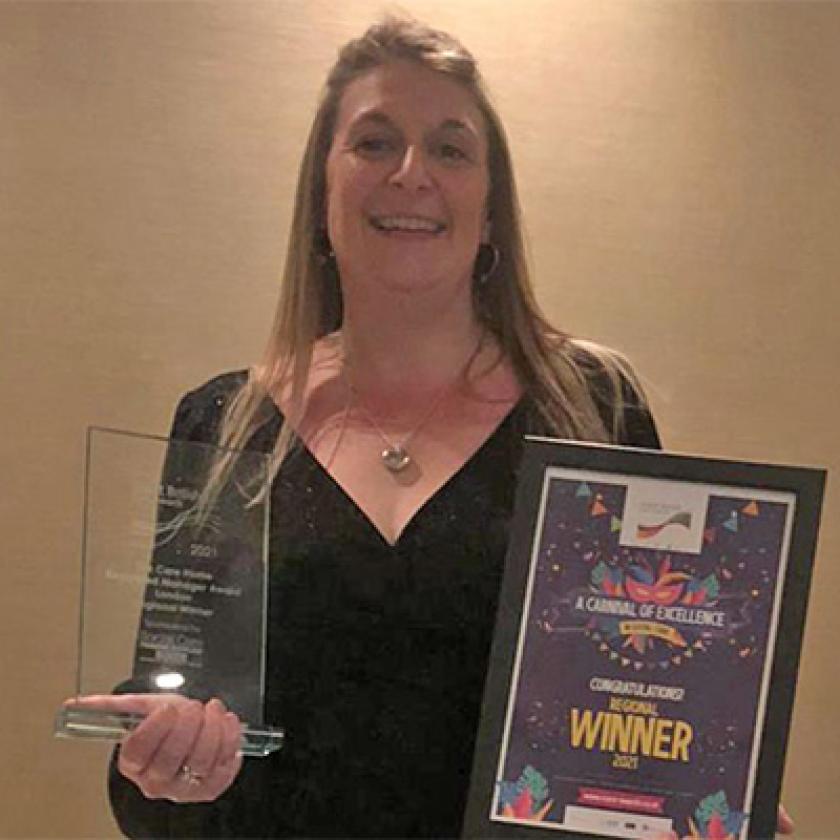 Our home manager Lorraine has won a Great British Care Award!
"I am so shocked that I won – I couldn't be happier" Read more.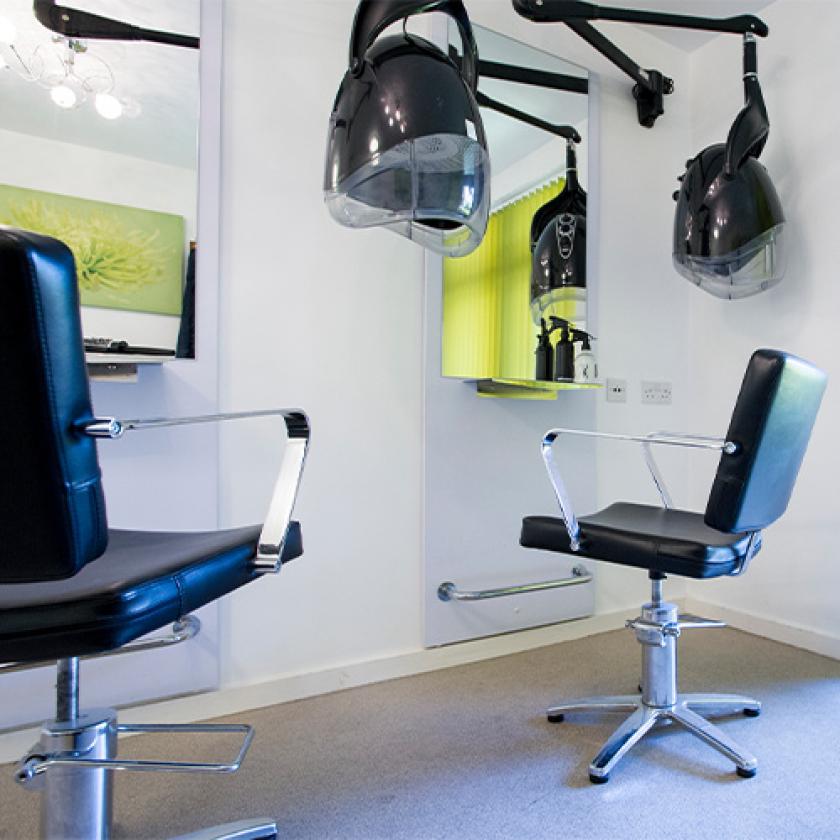 Relax and unwind
Our residents love a bit of 'me time' and the perfect way to relax is their weekly visit to our very own hairdressing salon.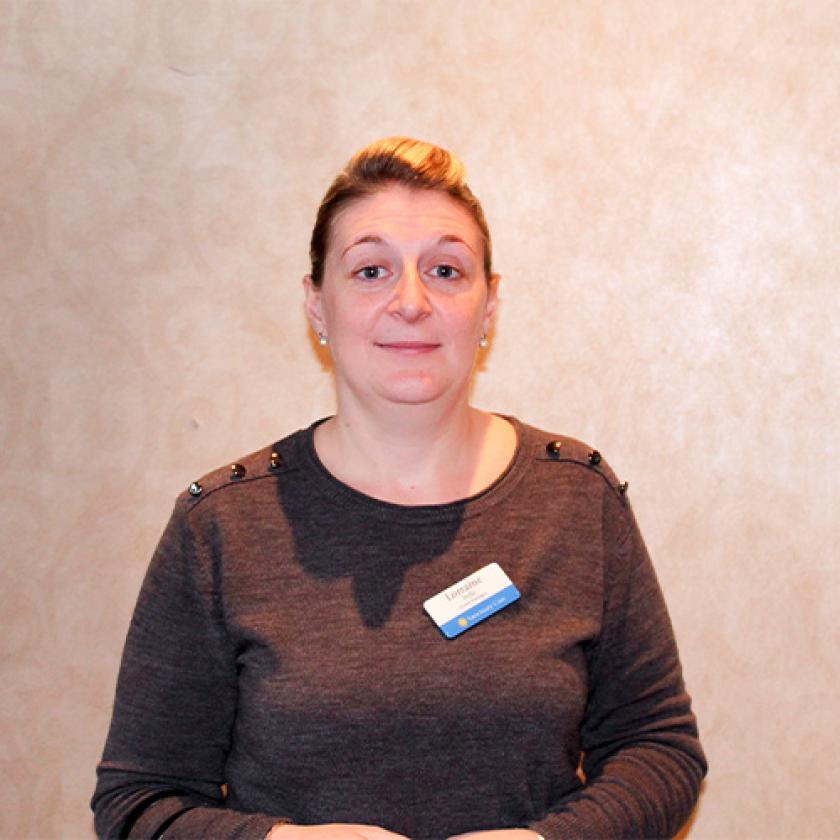 Long-standing staff
At the head of our home is Home Manager Lorraine, who has worked for Sanctuary for over 20 years.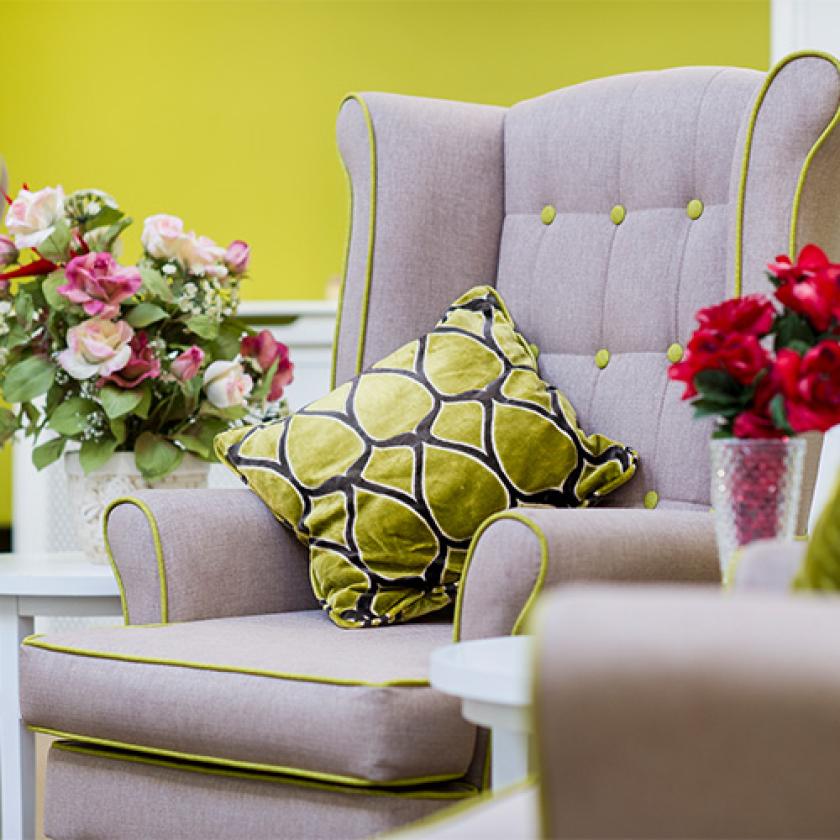 Beautiful home throughout
Our home includes tastefully decorated dining rooms, bedrooms and lounge areas, making it a welcoming home for loved ones.