Maria is a National Dementia Care Awards finalist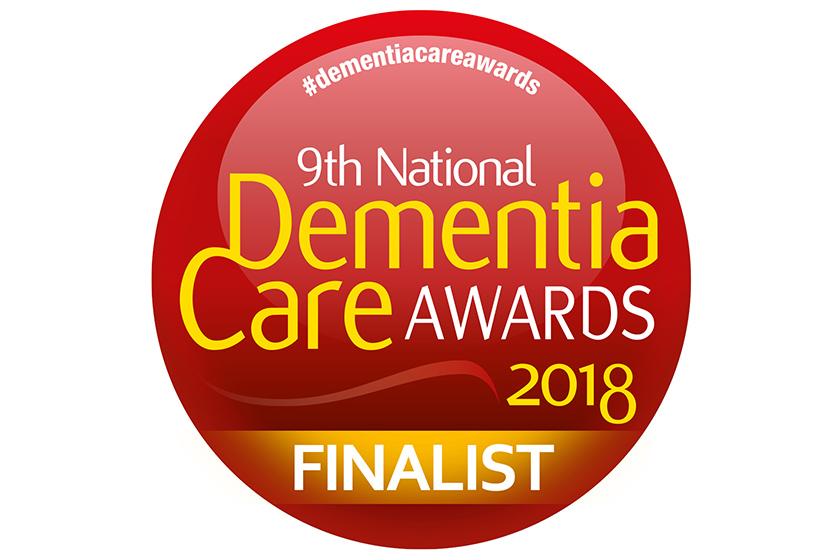 An inspirational activities leader at a Sanctuary Care home in Edmonton has been shortlisted as a finalist in the National Dementia Care Awards 2018.
Maria Swallow, who has worked at Parkview House Residential Care Home in Houndsfield Road for three years, is celebrating after getting through to the finals of the prestigious national awards, in the Best Activities Co-ordinator for People Living with Dementia category.
Maria has met with judges face-to-face and will attend a black tie awards ceremony next month with her colleagues from Sanctuary Care, which will be hosted by Alzheimer's Society Ambassador, former Government minister Hazel Blears - who helped to establish the Salford University Institute for Dementia in 2015, which she now chairs.
Overwhelmed to be nominated
Speaking about the news Maria said: "I was so surprised to hear I was even nominated, let alone shortlisted. It truly is a fabulous feeling; I was so overwhelmed and felt so humbled and overjoyed. It is wonderful that people have chosen me to be personally recognised, as we are one team.
"I am really looking forward to the finals and can't stop telling people about it now, it is so exciting. Everybody in the home has been so happy for me and wished me well. I want to bring the award home for them and for our lovely residents."
Described in her nomination as someone who lights up any room, never without a smile and always going above and beyond, Maria will attend the National Dementia Care Awards 2018 Gala Night in Brighton on Thursday 8 November, which is part of the 13th UK Dementia Congress.
Sanctuary Care is enormously proud of Maria
Sanctuary Care's Director of Operations Sheila O'Connor said: "We are enormously proud of Maria – she wholeheartedly deserves this recognition. She is completely dedicated to her residents and her passion is truly inspirational. We are all keeping our fingers crossed that she will bring the award home."
The National Dementia Care Awards is in its ninth consecutive year and organised by The Journal of Dementia Care. The awards, which this year attracted hundreds of nominations, were created to recognised the very best people in the dementia care sector.