The Laurels Residential and Nursing Home in Derby
77 Nottingham Road, Spondon, Derby
,
Derbyshire
,
DE21 7NG
The loved ones of our residents are very much part of life in our care home. When a resident moves into The Laurels, we welcome those closest to them.
The families of our residents can treat The Laurels like their second home and are welcome to visit whenever they like. We can even set up private dining tables for our residents and their relatives to enjoy family meals and special occasions together. This is perfect for those with greater nursing needs, for whom it is harder to get out and about.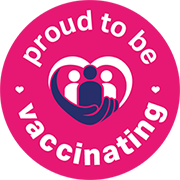 Safe admissions
Safe admissions into our care homes includes the option for new residents to self-isolate in their own home before joining us.
 View our home
View our home to find out more about life in our care home and ask any questions you may have to a senior member of our team.
We also have a group of volunteers who are relatives. They join in with activities and help to take residents from the residential and nursing home to events in Spondon and the wider Derby area. Our residents also love taking part in outings to places like local National Trust properties and wildlife parks. They are fantastic support if we are opening the care home to the wider community, supporting with fundraising and celebratory events.
Our close links with Derby College means we always have a group of enthusiastic young social care students who volunteer in our home. Our residents absolutely adore spending time with them, taking part in activities.
We hold regular residents' meetings, to which their loved ones are invited, as well as relatives' meetings. They play a vital role in giving feedback on every aspect of life in the home, from our menus to how well we support our residents to remain integrated with the wider community.
Special days made even more special
The activities we do with our residents are very special. This Mother's Day the entire team, from both the residential and nursing suites in the home, raided charity shops across Derby and got our sewing kits out to make 1940s tea maids outfits. On the big day, we dressed in aprons and headdresses and served our ladies and their loved ones a traditional cream tea. We presented them with beautiful bouquets and made it a magical day to remember.
For our gents, Father's Day saw The Laurels transformed into Ye Olde Laurel Bush! There were pub games, traditional pub food and live music.
For our residents living with dementia, we regularly attend special dementia-friendly cinema screenings and a dementia café at The Derby Squad. This gives residents the chance to spend time with people outside the home.
The team at The Laurels are its greatest asset and do so much to enrich our residents' lives. We recently embarked on a 22-mile walk to raise money to put towards buying an experience table for our residents living with dementia called a Magic Table. Projecting light games onto a flat surface, the table is an amazing piece of technology which encourages residents to engage with one another through very simple but effective games.
Our residents love to take part in trips outside their residential and nursing home. This summer they will enjoy a boating excursion on The Crusader. This boat has been specially adapted by St John's Ambulance to make it suitable for wheelchairs.
Pre-bookable respite care at The Laurels
Call our home today on 01332 662 849 or complete our The Laurels Court enquiry form for more information on how to book respite care in Derby.

Pricing information
It is usual for residents in care homes to contribute to the cost of their own care. Some people have the resources to pay for their care in full, whilst others make means-tested contributions. Our weekly fees are individual to each of our residents and are subject to a pre-admission assessment, which is required to truly understand the level of care and support needed. Our 2021 weekly care fees for residential care start from £776, and £836 for nursing care, but may be in the region of 20% more*, dependent on your care needs and the type of bedroom that is right for you, from our standard rooms through to our premium bedroom options. *If you require more specialist care such as 1-2-1 support your weekly fee could be higher.
Facilities at this home
Accommodation
Dining room
Ensuite
Garden
Lounges
Wheelchair accessible garden
Wifi
Activities
Bingo
Day trips
Magic table
Quizzes
Skittles
Care and support
Chiropody
Home cooked meals
Physiotherapy
Podiatry
Respite Care
Ready to know more?
Get help every step of the way, contact us below to get information or advice.