Redhill Court Residential Care Home in Birmingham
77 Nearhill Road, Kings Norton, Birmingham
,
West Midlands
,
B38 8JU
Redhill Court is a beautiful care home located in a residential area on the outskirts of south Birmingham in the West Midlands. Close to West Heath Park, our care home is located on a bus route in and out of Birmingham city centre. This provides access to all the shops, restaurants, theatre and other attractions Birmingham has to offer. It is also easily accessible from the M42.
Our dedicated team provides a wide range of quality care and support for our residents. This includes residential care, dementia care and respite care.
Bounty's Edge is an old fashioned pub which was named after a resident's model ship 'The Bounty', which takes pride of place at the helm. This area is a real social hub of the care home and is where our pub quizzes take place. It is also where we host gents' games afternoons and Friday's 'Happy Hour'. It recently hosted a Caribbean themed night, complete with mouth-watering food including Jamaican jerk chicken, dumplings and different curries.
Taking time for tea
The vintage café is a delightful spot which has been decked out in the style of a traditional English tea room. There are pretty floral decorations, a Welsh dresser filled with fine china and tiered cake stands, where freshly baked cakes and muffins are served each day. The room is a lovely area for both our residential residents and those living with all types of dementia to take visitors, away from the hustle and bustle of daily life in the home.
Redhill Court also has an old fashioned 1940s lounge, with a working terrestrial television box and a record player. Our residents love to pick their favourite records, from Dame Vera Lynn to Elvis. Even occasionally the more modern Backstreet Boys, which is one of our resident's favourite albums to play!
Our residents love receiving visitors to the home. One of the highlights of the week is a local childminding group from Kings Norton who come to the home with their pre-school children. Armed with lego and jigsaws, plus their favourite stories, the children come to our care home and spend time with what has become an extended family of grandparents. 
University and college students regularly come to Redhill Court for work experience. Our residents value seeing such fresh faces! Birmingham City University's student paramedics often come to the home as part of their studies. One of these students liked it so much; she has stayed on with us as a part-time care assistant while she is doing her studies.
The Travelling Theatre in Birmingham also comes to Redhill Court to stage special performances for our residents. Their next production will be Half a Sixpence.
Our residents also love trips out to places like the Twycross Zoo in Leicestershire and The Nature Centre in Birmingham. At The Alexandra Theatre in Redditch, they are welcomed along for dementia-friendly performances, which are also wheelchair accessible.
Staff at our local pub, the Man on the Moon in Kings Norton, are amazing with our residents, treating them as individuals. For our residents who live with dementia and require soft modified food, they are happy to oblige. Or if someone needs a very small portion of a big pub lunch, they cater to our every need.
A short drive from the home is Sanctuary Care's Castlecroft Residential Care Home. The residents love it when we take them to Castlecroft for ploughman's lunches. We also return the favour with afternoon tea.
Stories from the home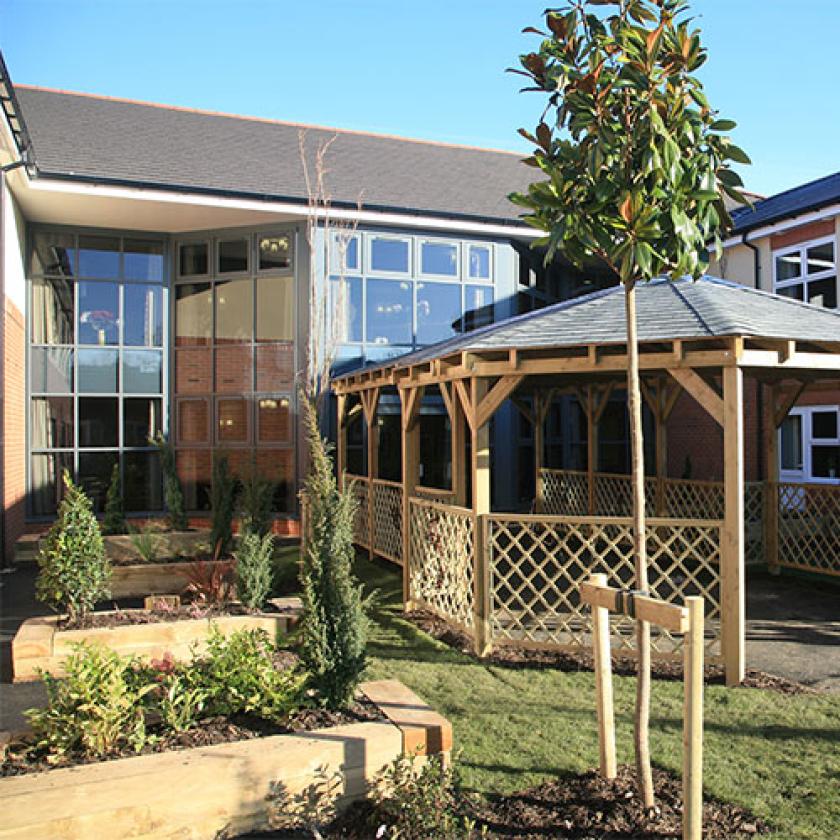 Getting outdoors
We have a wonderful garden with wheelchair-friendly pathways and raised flower beds for our green-fingered residents.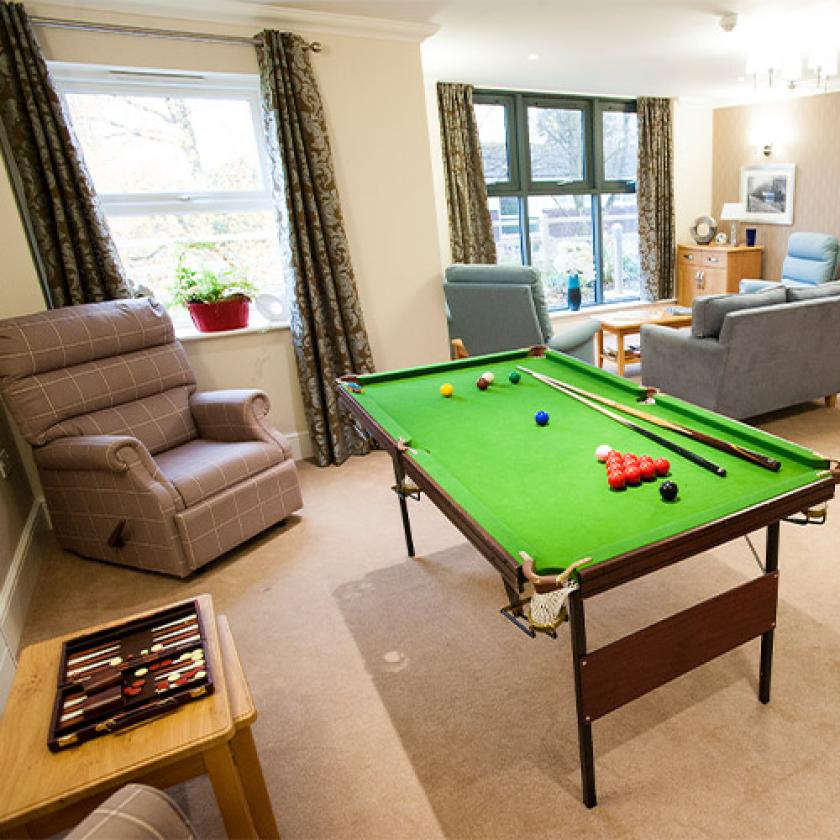 Fantastic features
Our home boasts several feature rooms for our residents to enjoy including a pub, vintage café and 1940s lounge.
Facilities at this home
Accommodation
Cafe coffee shop
Dining room
Ensuite
Hairdressing salon
Lounges
Pub
Wheelchair accessible garden
Wifi
Activities
Arts and crafts
Baking
Bingo
Coffee mornings
Gardening
Movies
Pet therapy
Reminiscence sessions
Care and support
Chiropody
Hairdressing
Home cooked meals
Physiotherapy
Podiatry
Respite Care
Ready to know more?
Get help every step of the way, contact us below to get information or advice.