Dovecote Residential and Nursing Home in Durham
Hugar Road, High Spen, Rowlands Gill
,
County Durham
,
NE39 2BQ
---
Care home admissions during the Covid-19 pandemic
Safe admissions into our care homes includes the option for new residents to self-isolate in the comfort of their own home for 11 days, before joining us in the care home where they will be tested for Covid-19 and supported to self-isolate for 3 more days until the result of the test is known.
---
Surrounded by open fields and farmland, with free-range chickens roaming our gardens, residents at Dovecote benefit from everything our rural location has to offer.
Feeling like we are a million miles away from the hustle and bustle of life in Gateshead, the home is a tranquil retreat tucked away in the traditional mining village of High Spen, Rowlands Gill.
Having hatched and hand-reared our own chickens, they now roam freely around our large gardens and courtyards. And when they stop laying eggs, they simply relax and enjoy their retirement here with us!
Our Lop Eared rabbits Millie and Lily have again been lovingly hand-reared by our residents and adore being stroked and handled.
Truly part of our local community
We wholeheartedly embrace village life, welcoming people from the community into Dovecote Residential and Nursing Home. Many of our residents have a passion for gardening and some even had their own allotments or grew up on farms. The home's community garden attracts enthusiasts from across Tyne and Wear who grow their own fruit and veg with our residents. We hope one day we could even be self-sufficient.
At our 'Share a Chair' group we invite guests from the local church and community groups into our care home to enjoy a delicious, home-cooked roast dinner with our residents, who love the opportunity to socialise with people outside of Dovecote. Councillors and MPs in Gateshead often hold meetings here.
Many of our gents loved to play golf in their younger days, so make the most of weekly trips to the nearby golf club, which hosts special social get-togethers for us. And of course, there are visits to St James' Park, home of the beloved Newcastle United FC. Many of our residents regularly went to games here before they moved into residential care, so we love to support them to continue to do this.
For our residents who live with dementia, Dovecote has its own choir. It also regularly joins the 'Gateshead Care Home Choir' for performances out in the community. The choir gets together on a regular basis to perform for their fellow residents. Loved ones and relatives get so much pleasure from seeing how engaged and happy our residents are when they sing.
We make the most of the nature and wildlife that surround the home and support residents to enjoy the fresh air. We have close links with the local forestry commission, which champions fantastic activities for the residents. They organise gentle nature walks and even outdoor seated exercise sessions, which means our residents with nursing needs can also take part.
We also have fantastic groups that run weekly music sessions with our residents and those at other residential and nursing care homes, as well as Reiki massage. We also make the most of visits from school children who help our residents to decorate their zimmer frames.
For residents who like to get out and about, we have our own Dovecote minibus for regular outings to places across Tyne and Wear that they love to visit.
Stories from the home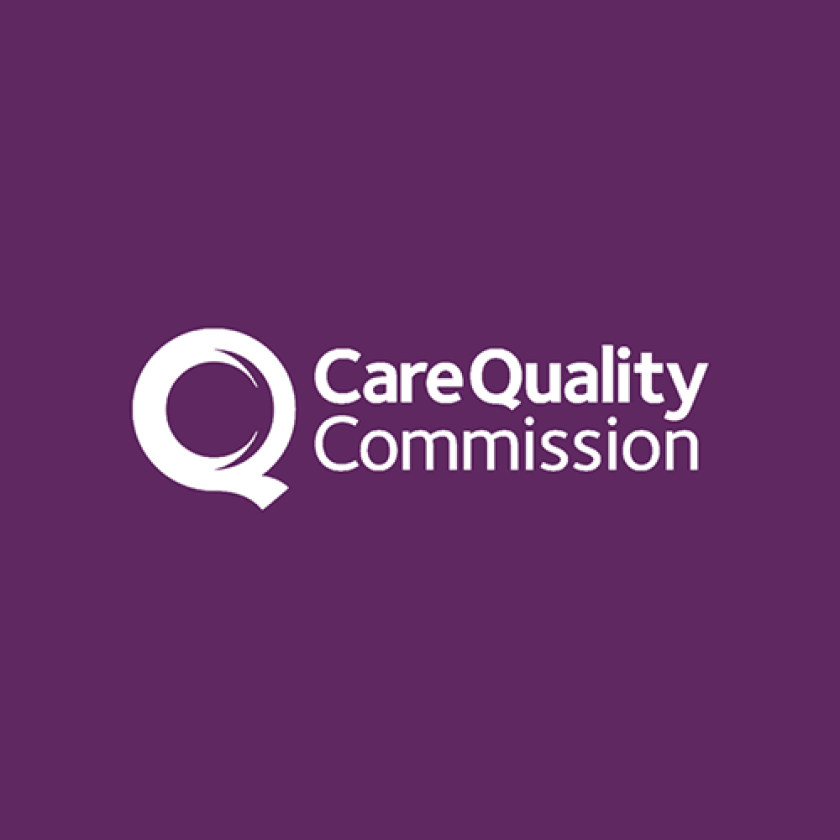 Fresh eggs
Our lovely garden is home to our chickens who roam freely. Our residents love them!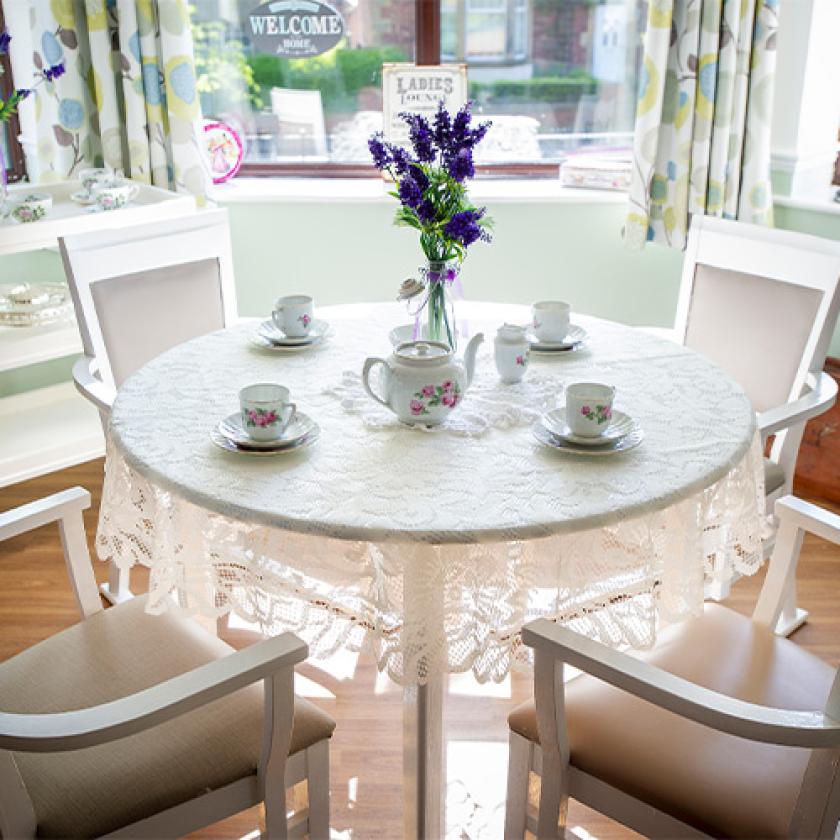 Time for tea
We have our own tea room, perfect for socialising over a cuppa and cake.
Person-centred activities
We host a range of exciting activities including art sessions, basketball, bingo and dancing.
Facilities at this home
Accommodation
Allotment
Dining room
Ensuite
Hairdressing salon
Lounges
Wheelchair accessible garden
Wifi
Activities
Arts and crafts
Bingo
Choir
Dancing
Gardening
Light exercise
Movies
Pet therapy
Care and support
Chiropody
Hairdressing
Home cooked meals
Physiotherapy
Podiatry
Respite Care
Ready to know more?
Get help every step of the way, contact us below to get information or advice.