Watlington and District Nursing Home in Oxfordshire
Hill Road, Watlington
,
Oxfordshire
,
OX49 5AE
---
Care home admissions during the Covid-19 pandemic
Safe admissions into our care homes includes the option for new residents to self-isolate in the comfort of their own home for 11 days, before joining us in the care home where they will be tested for Covid-19 and supported to self-isolate for 3 more days until the result of the test is known.
---
Our nursing home is set in a picturesque spot of Watlington, a beautiful market town in South Oxfordshire. With stunning views of the Chiltern Hills, you will often find us admiring the breath-taking sight of red kites flying overhead. Swooping from the large trees in our magnificent gardens, they really are an added extra for residents to enjoy.
Along with our quiet rural location, which is on the doorstep of Watlington's GP surgery, we are extremely proud of the look and feel of the nursing home. The beautiful orangery is one of the most impressive parts of Watlington. This large, bright and airy spot is a wonderful place for residents and loved ones to admire the gardens and large water feature, the sound of which is therapeutic and calming.
Rated Outstanding by CQC
The team and our residents are enormously proud of the recent 'Outstanding' rating in our Care Quality Commission (CQC) report - the highest possible rating from the care sector watchdog.
Throughout the report we were commended for our person-centred approach to nursing care, dementia and palliative care, ensuring our residents are valued as unique individuals. We work tirelessly to create an inclusive culture within our home and are over the moon for this to be officially recognised. Watlington is a nursing home on paper but to us, it's our residents' home. One of the many glowing comments in the report includes: "I am in awe of the kindness and friendliness of the staff. Nothing is too much trouble". Another highlight was the praise for the home's caring and dedicated team and manager of 15 years Julie Cooper, who was described as being a "driving force to all staff which demonstrates how they are happy to go beyond the call of duty."
We make the very most of the South Oxfordshire community, with our very own minibus and designated driver. One of our residents' favourite places to visit is the Age Concern café on Watlington's High Street, which serves the most amazing hot chocolate. Some of our residents have even been to Buckingham Palace in the minibus!
But nowhere is quite like home, especially with such stunning grounds. With raised flower beds, seasonal planting, a water feature, peaceful walkways, relaxed seating areas and a large lawn, they are a real focal point for our garden parties.
Enriching lives
Adapting their support to meet the needs of every single resident, the team at Watlington enrich their lives in every way possible. For our residents living with dementia, you will often find us playing songs from decades gone by on the keyboard and having a good old sing-along. Often, we will choose songs from weddings and special family occasions to bring back happy memories.
Nothing is too much trouble and we care for our residents as if they were part of our own family. And for some members of the team, the home is like a second family.

Pre-bookable respite care at Watlington and District
Call our home today on 01491 613 400 or complete our Watlington and District enquiry form for more information on how to book respite care in Watlington.
Stories from the home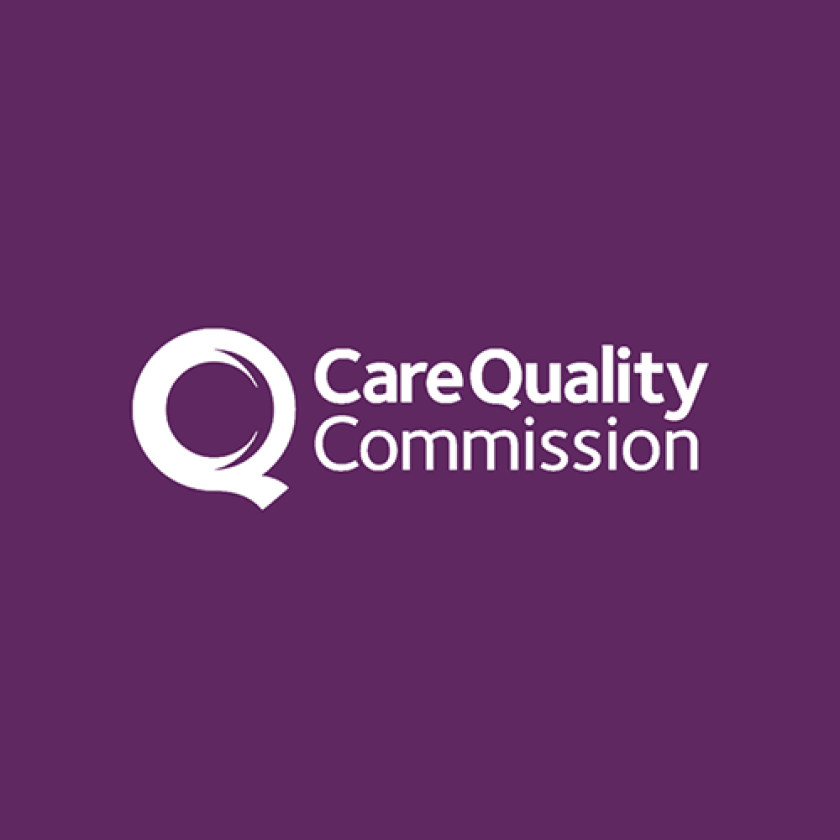 COVID-19 Emergency Support Framework
Review our latest CQC engagement and support call framework information sheet (PDF 337KB) for Watlington and District.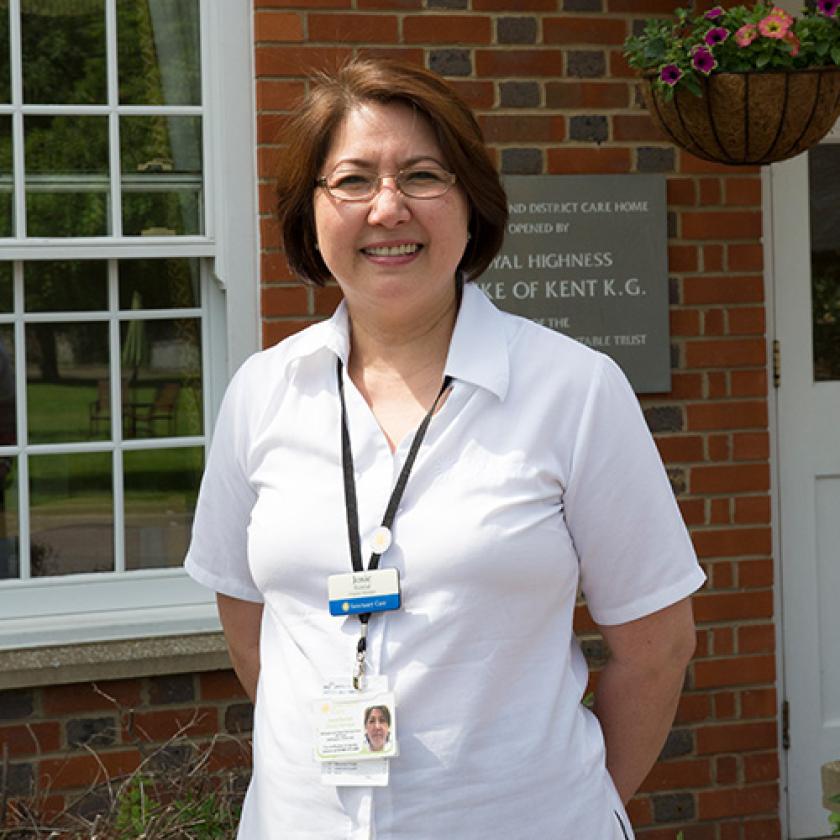 Brushing shoulders with Royalty
Deputy Manager Josie attended Buckingham Palace for a reception hosted by The Prince of Wales to celebrate nursing in the UK.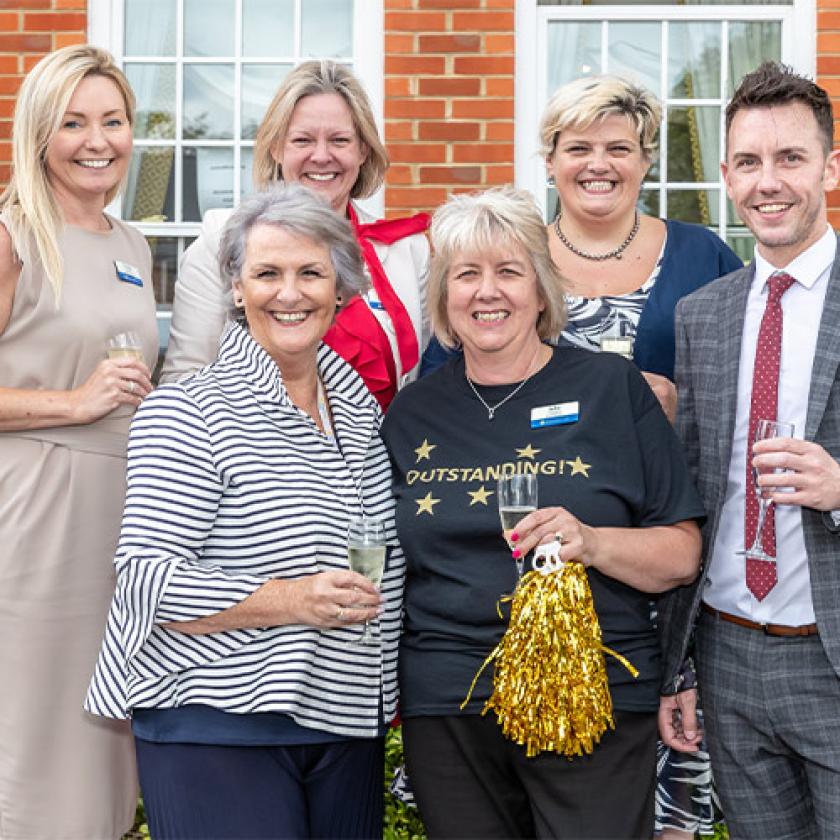 Outstanding nursing home
We recently celebrated our 'Outstanding' CQC report with our residents, loved ones, colleagues and local professionals.
Bright and beautiful orangery
Our gorgeous orangery is beautifully bright and very spacious, it really is a stunning part of our home.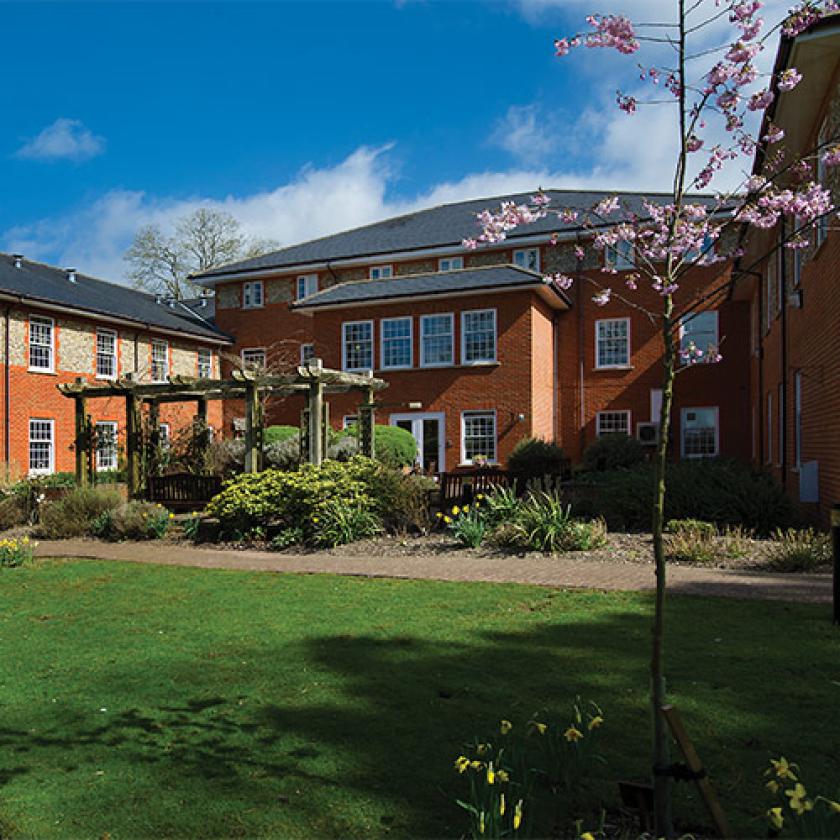 Our outdoor oasis
We are surrounded by glorious gardens, with a water feature, peaceful seating and seasonal planting. Our very own outdoor haven.
Facilities at this home
Accommodation
Ensuite
Hairdressing salon
Independent cooking facilities
Wheelchair accessible garden
Wifi
Activities
Arts and crafts
Card games
Children visits
Day trips
Flower Arranging
Live entertainment
Magic table
Minibus
Care and support
Chiropody
Hairdressing
Home cooked meals
Physiotherapy
Podiatry
Respite Care
Ready to know more?
Get help every step of the way, contact us below to get information or advice.