Mull Hall Care Home in Invergordon
Barbaraville, Invergordon
,
Ross and Cromarty
,
IV18 0ND
Surrounded by beautiful gardens, Mull Hall has outstanding views across Invergordon to Cromarty Firth and The Black Isle, the peninsula between Ross and Cromarty. The heated garden-house is a popular spot for residents to enjoy the stunning outlook. With spacious bedrooms, welcoming communal spaces and inspiring activities, Mull Hall has it all.
Person-centred care, engaging activities and supporting our residents to maintain connections with those close to their hearts is the key to enriching every individuals' life and enhancing their well-being. Every member of the care team prides themselves on providing this high quality of care and creating a home which feels like an extended family.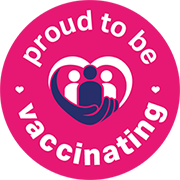 Virtual tours
Our virtual tours enable you to find out more about life in our care home and ask any questions you may have to a senior member of our team.
 Safe visiting spaces
Our home has a pre-bookable designated visiting space to enable families to visit their loved ones safely. Please contact our home directly to pre-book.
What type of care does Mull Hall provide?
Providing residential care as well as dementia care, our team in Barbaraville has a fantastic relationship with Ross-Shire's community nurses, who come to the care home to deliver nursing care, enabling the care and support staff to also offer palliative services, also known as end-of-life care.
Experienced in caring for people living with dementia and dementia-related conditions, trained nurse Lorna has managed Mull Hall for seven years. At her side is deputy manager Steph, who has worked here for 17 years. 
What are the bedrooms like?
We are currently refurbishing each of our 42 bedrooms, so if you are joining us, you will have a spacious, newly decorated bedroom with a new carpet. Most bedrooms have small bathrooms with a toilet and sink, while some have en-suite showers.
What are the gardens like?
Stunning gardens surround Mull Hall, and many of the lounges and bedrooms have commanding views. The main lounge opens out onto the grounds, which is perfect in the warmer weather for residents to enjoy activities and lunches outside.
Bordering the care home is the Senior Highland Park Retirement Village, which has beautifully maintained walkways and two magnificent ponds, which our residents love visiting.
Outside the care home is a heated garden-house, which we currently use when friends and family visit. This is the perfect space for our relatives to see their loved ones during organised visits, maintaining those vital family connections with safety, privacy and comfort during these strange times. We also support our residents to use iPads and tablets to stay connected to their loved ones.
What activities are on offer?
Mull Hall has two dedicated activities specialists, who know our residents like their own family members, especially what they enjoy, and just as importantly, don't like doing. They organise person-centred, one to one activities and wider group events like gentle exercise sessions, gardening, baking and singing. We also provide reminiscence and sensory activities, which are especially beneficial for our residents receiving dementia care.
With our own hair salon, our ladies and gents love having their hair cut and styled by a member of our team, who is also a trained hairdresser. She also provides the gents with a facial and beard trim, along with pampering sessions, including manicures and pedicures.
Where do we go in our minibus?
Before the recent global pandemic, the residents enjoyed excursions in the care home's minibus around Invergordon and further afield.
We still enjoy trips to the beaches and villages across Easter Ross, with a picnic in the minibus instead of venturing outside. Many of our residents grew up in the surrounding villages, so these visits are lovely for reminiscing, particularly for those living with dementia and memory loss.
During 'normal' times, the residents enjoyed trips on the ferry to Cromarty Firth from Nigg and community lunches at The Mercat Centre in Milton, Highland. Also popular were the regular rickshaw rides in Inverness with a local charity, who arrange outings for older people living with types of dementia and memory loss.
Pricing Information
It is usual for residents in care homes to contribute to the cost of their own care. Some people have the resources to pay for their accommodation in full, whilst others make means-tested contributions. Our weekly fees vary dependent on the type of bedroom that is right for you, from our standard rooms through to our premium bedroom options. Prices start from £910 and may increase up to 20% dependent on your bedroom choice.
Ready to know more?
Get help every step of the way, contact us below to get information or advice.