Formerly a stable block, this converted nursing home is a unique building nestled in its own rustic courtyard. The home is in a wonderful rural location of Tranent, with views over the fields and woodlands surrounding Pencaitland village.
At the helm is manager Ann Lyell, who has worked in care for 23 years. Ann and her experienced team provide a range of care tailored to the individual needs of their wonderful residents, including nursing care and dementia care.
Local people truly welcome the care home and our residents into the heart of their community. Representatives from nearby churches come to Tyneholm Stables to conduct special services, especially for the residents. They also extend the warmest welcome when we take our residents to church services in the home's minibus. The home is also just 15 miles from Edinburgh city centre.
Children from the local primary school frequently visit, taking part in themed events and activities. We also love to host community events where we invite people along for coffee mornings and fundraisers. Our residents also love to get out and about to popular places across East Lothian and more locally into the village.
In the heart of our local community
The community spirit here is very special. When the area was hit by severe snowstorms, local people rallied round, helping the team to dig through the snow. With their help, we were able to get in and out of the nursing home and make sure we had all the provisions we needed for our residents!
Many of our residents grew up in the area and have family close by in Pencaitland and Tranent. One of our gents waves to his grandchildren as they walk past after school every afternoon. Another of our lady's daughters lives in the village so she pops over each day for tea. The loved ones of our residents are very much part of life in the home, just as we like it, and are welcome to visit and take part in activities whenever they like.
There is a day centre nearby where our residents love to socialise with people from the village, take part in activities and enjoy a light lunch. It's a lovely way for them to meet new people or catch up with old friends outside Tyneholm Stables.
Other places our residents love to visit include the beach at Longniddry Bents in Edinburgh. We will sit on the harbour with ice cream or fish and chips, with a flask of tea, and watch the boats and the birds. The residents also enjoy outings to The Scottish Seabird Centre in North Berwick.
With the rural countryside right on our doorstep, some residents like to go on short walks every day through the fields or woodland, which we support them to do.
We very much embrace our Scottish heritage, with accordion players, highland dancers and traditional storytellers among the many talents from the East Lothian area that come to the home. Traditional Scottish fare is at the heart of our regional menu, with classics including neeps and tatties, Scotch pie and haggis and stovies.
For our residents who live with dementia, our nursing home has a very special addition to their technology, the 'Magic Table', which is a piece of sensory equipment created in the Netherlands. It uses light games projected onto a table to encourage residents to engage with each other. It's a real joy to see residents, particularly those who may find verbal communication difficult, responding to the magical lights and sounds of the games.
Pricing Information
It is usual for residents in care homes to contribute to the cost of their own care. Some people have the resources to pay for their accommodation in full, whilst others make means-tested contributions.
Our 2022 weekly room fee starts from £1,230 but may be in the region of 20% more*. This depends on your care needs and the type of bedroom that is right for you, from our standard rooms to our premium bedroom options.
*If you require more specialist care such as 1-2-1 support, your weekly fee could be higher.
Resident Satisfaction Score
Based on an independent survey completed by our resident's friends and family.
Facilities at this home
Accommodation
Dining room
Ensuite
Garden
Hairdressing salon
Lounges
Wifi
Activities
Bingo
Card games
Day trips
Gardening
Light exercise
Magic table
Minibus
Reminiscence sessions
Care and support
Chiropody
Hairdressing
Home cooked meals
Physiotherapy
Podiatry
Ready to know more?
Get help every step of the way, contact us below to get information or advice.
Where to find us
Tyneholm Estate, Pencaitland, Tranent, East Lothian, EH34 5DJ
Travelling to see us? View home on Google Maps
Drive time to home
Stories from the home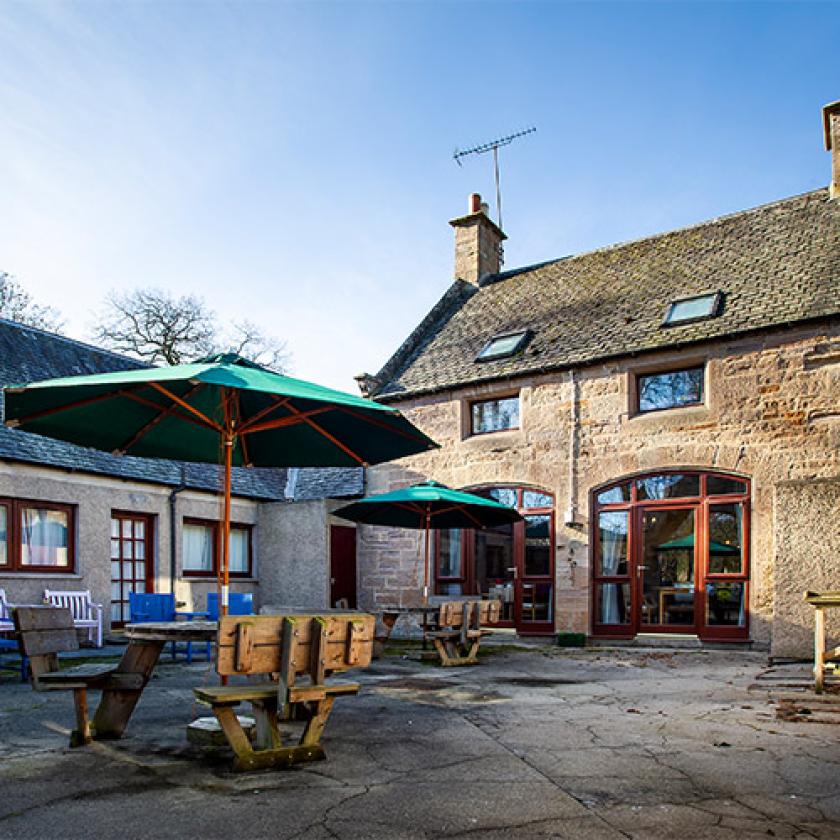 Rural location
Off the beaten track, Tyneholm is surrounded by woodland and aptly named; is a converted stables.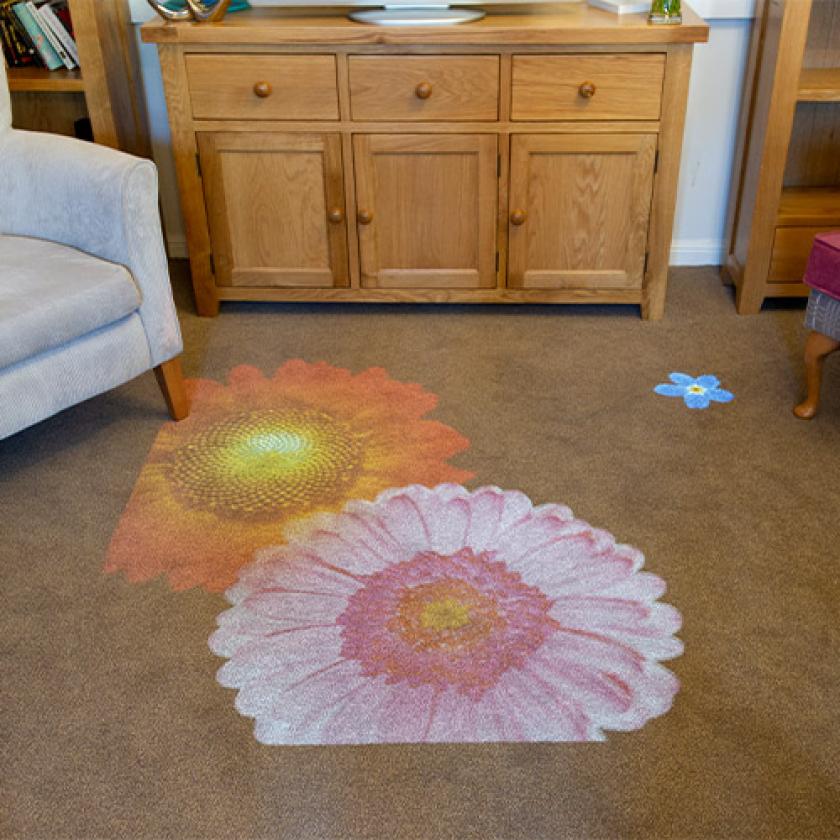 Activities with innovation
We have our own magic table and residents also enjoy regular trishaw rides around their local area which they love!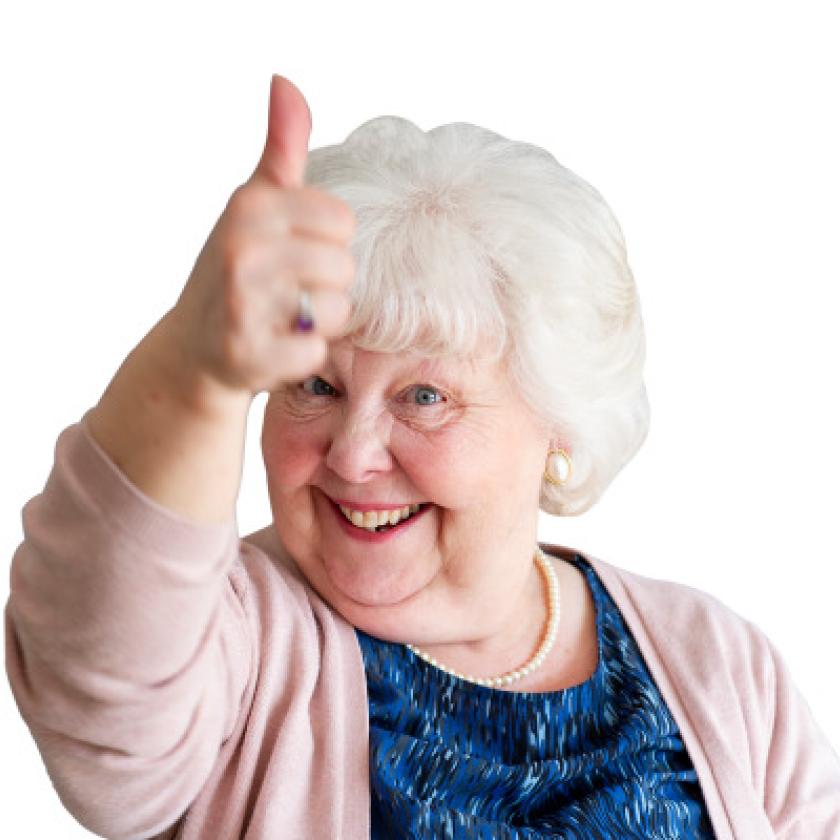 A son's review
"Amazing staff and the care and support provided to my mother is excellent". 
Son of Resident