Heathlands Residential Care Home in Pershore
Station Road, Pershore
,
Worcestershire
,
WR10 1NG
---
Care home admissions during the Covid-19 pandemic
Safe admissions into our care homes includes the option for new residents to self-isolate in the comfort of their own home for 11 days, before joining us in the care home where they will be tested for Covid-19 and supported to self-isolate for 3 more days until the result of the test is known.
---
Heathlands is a beautiful care home located within walking distance of the picturesque market town of Pershore in Worcestershire.
With views of Pershore Abbey, it is situated close to the town centre with shops, restaurants, theatre, arts centre and other attractions.
As soon as you walk through the doors of Heathlands, it is easy to see why we're so well known in Pershore for being a care home with a warm family feel. Some of the staff have been here since the home opened in 2003 and manager Netty has been at the helm for four years.
Our team always go that extra mile for their residents. A shining example is Val Murphy, who works as a care and assistant activities coordinator. Val was shortlisted in the national finals for the Great British Care Awards 2018 for the Care Home Worker Award. In her submission she was described as "exuding kindness and compassion" and someone who champions and enables her residents to be more independent, doing things which bring them joy.
Another testament to the dedicated nature of our caring staff is our recent 'Good' rating by the Care Quality Commission (CQC).
Activities are the heart of the home
One of the residents, Beryl, highlights the team's passion to support them as individuals. Before moving into the Worcestershire care home, Beryl Richens, a former fitness instructor, gave up teaching her classes because of problems with her mobility. With our team's support, Beryl now delivers weekly fitness classes to her fellow residents at Heathlands from the safety of her chair. These classes are inclusive for all residents, whether they are in residential care, live with dementia or are in wheelchairs. They are gentle and motivating and importantly empower Beryl to continue to do something she is so passionate about.
Several members of the team are currently doing diplomas, specialising in ways to make activities completely inclusive, which will be endorsed by Age UK once completed.
The whole team get behind the spirit of open-day events at Heathlands, which are well attended by people in the Pershore community. These have included a royal-themed event when the staff dressed in ball gowns and tiaras. One of the residents was even The Queen for the day, complete with an impressive crown! These events are held in the home's large gardens, which include a summer house that is now being transformed into a vintage themed activity room.
The home recently held a safari-themed Care Home Open Day, where staff dressed as their favourite wild animals, with a live parrot! In keeping with the wild theme, residents are soon going on an adventure to see the real thing, with a trip to West Midland Safari and Leisure Park, near Kidderminster, planned.
Residents at Heathlands really enjoy the monthly cheese and wine evenings, where there are a variety of delicious options – from the slightly stinky to smoky to choose from.
The home also has regular visits from the residents' favourite pets such as Therapy dog, Springer Spaniel 'Link', plus there are 'Honey' and 'Lucy', Heathlands' cats. Manager Netty also brings in her Cocker Spaniel 'Chewy', whom the residents adore. Deputy manager Becky is often accompanied by her canine trio 'Smudge', 'Bo' and 'Bob'. There are also regular visits from nursery children, who do everything from reading with the residents to taking part in music therapy. 
Heathlands is also part of the Worcestershire Integrated Care Partnership, which promotes best practice care homes and the wider community across the county.
Outside the home, some of the residents recently enjoyed a trip to Weston-super-Mare, where they spent the day on the beach and even visited fellow residents at Sanctuary Care's Beach Lawns Residential and Nursing Home, which overlooks the sea.

Pre-bookable respite care at Heathlands
Heathlands Residential Care Home also provides short-term residential and dementia respite care from the comfort of our beautiful home.
Call our home today on 01386 562 220 or complete our online form for more information on how to book.
Stories from the home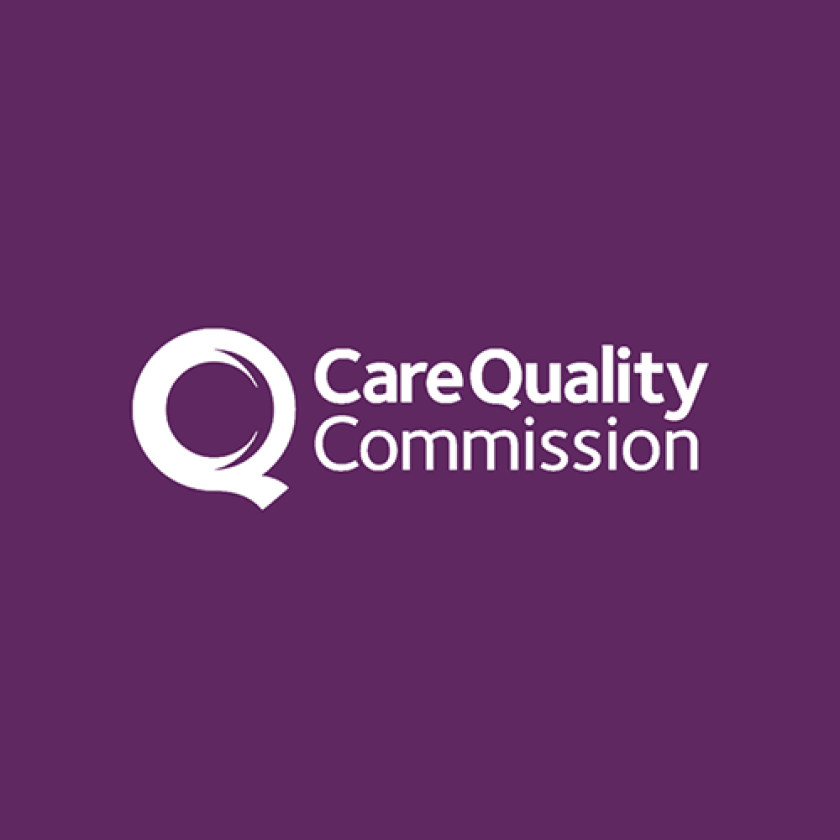 Visiting time
After weeks apart, the joy in their faces said it all when Jayne made a much-anticipated, socially distanced visit to her beloved husband Keith here at Heathlands.
Amazing support
Two of our wonderful relatives gave us a fantastic Easter surprise, a homemade banner showing their support and a box of goodies for us to enjoy. We are so thankful.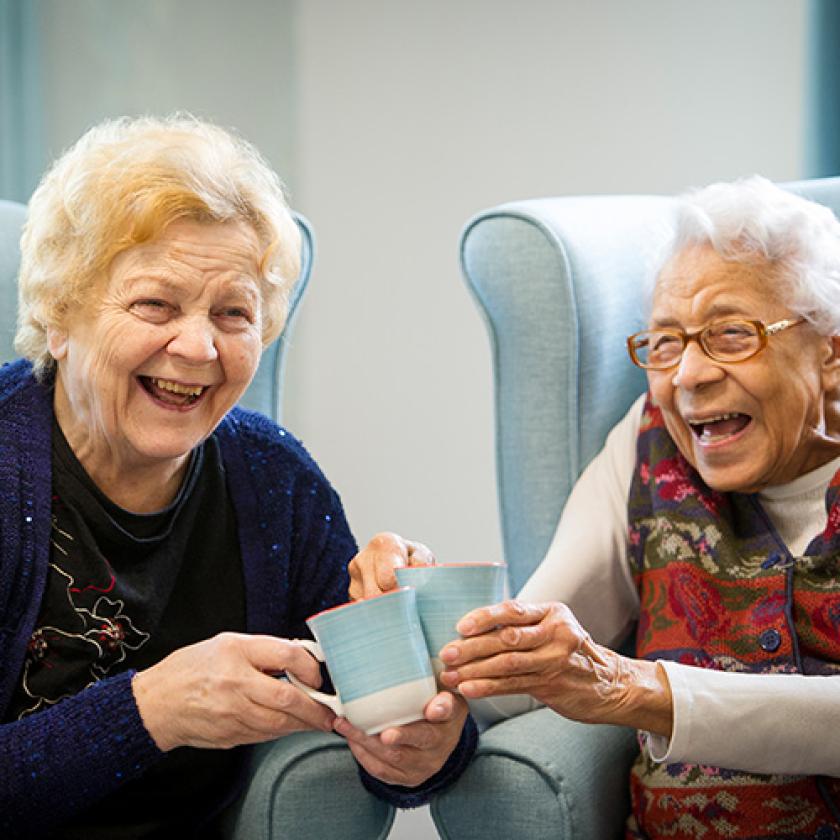 Five * Review
"All staff, in their various roles, are kind and considerate, showing respect for and sensitivity to an individual's needs. There is a holistic approach to well-being, with a stimulating variety of activities offered in an attractive, welcoming environment."
Homely lounges
You get a sense of the homely atmosphere as soon as you walk into Heathlands which makes our home so popular in Pershore.
Care Awards Nominee
We're so proud of Val for being nominated for the Great British Care Awards' Care Home Worker Award.
Heathlands Open Day
Any excuse for a knees up, we throw open our doors to the local community to share some good food and company.
Reminiscence stations
Throughout our home you'll find tactile activity stations that help our residents reminisce about times gone by.
Facilities at this home
Accommodation
Dining room
Ensuite
Hairdressing salon
Lounges
Wheelchair accessible garden
Wifi
Activities
Arts and crafts
Day trips
Pamper sessions
Pet therapy
Quizzes
Wine and cheese evenings
Care and support
Chiropody
Hairdressing
Home cooked meals
Physiotherapy
Podiatry
Respite Care
Ready to know more?
Get help every step of the way, contact us below to get information or advice.