Juniper House Residential Care Home in Worcester
2 Oak View Way (behind St John's Medical Centre off Bromyard Road), Worcester
,
Worcestershire
,
WR2 5FJ
Opened in 2015, Juniper House is a beautiful residential home, where residents enjoy a high standard of care in a truly homely and comforting environment.
We provide residential care, dementia care for those living with Alzheimer's, vascular dementia and other types of dementia, and care for older people with other health conditions. We know how important carer's breaks can be, especially right now, so we offer pre-bookable short stay and longer respite care stays. These flexible stays give carers the chance to trial the home and take a break of their own, knowing their loved one is in safe hands. 
With an on-site bistro, hairdressing salon, beautifully decorated bedrooms with walk-in wet rooms, glorious gardens and fantastic activities, Juniper has it all.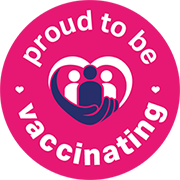 Safe admissions
Safe admissions into our care homes include the option for new residents to self-isolate in their own home before joining us.
 View our home
View our homes to find out more about life in our care home and ask any questions you may have to a senior member of our team.
Enjoying bistro dining
Juniper is part of Sanctuary Grove scheme, which has an on-site bistro restaurant. Our residents enjoy delicious food prepared by the restaurant's chefs. There are three choices of main course every day, including a vegetarian option. For lighter bites, there are home-made soups and, of course freshly baked cakes and biscuits for afternoon tea.
During 'normal times' our residents can go dine in the bistro for a change of scenery, or take family and friends for a spot of lunch when they visit. This neighbouring scheme also has a beautiful hairdressing salon, where our residents can enjoy appointments with a mobile hairdresser or have their nails done.
Wonderful bedrooms and facilities
Every bedroom has a walk-in wet room shower. Beautifully decorated and furnished, our residents are welcome to bring small pieces of furniture – anything that makes it their home. We also have adjoining and extra-large bedrooms should couples wish to join us. Half of the bedrooms face St John's nature reserve, which has a large pond. Others overlook the magnificent gardens, which are a haven during the warmer weather and are surrounded by wheelchair-accessible pathways, bird feeding stations and raised planters.
The Willow and Maple suites are for our seniors who receive residential care. While we care for residents living with dementia and more complex health needs in our Beech and Chestnut suites. Our residents all have person-centred tailored care plans to meet their very individual assessed needs.  
Our bariatric support
We are the only residential care home in Worcester, and indeed Worcestershire with state of the art bariatric facilities. With two specialist bedrooms, we can promote the well-being of people needing this unique care service. Both rooms have supportive beds and furniture, with special ceiling hoists and walk-in wet room showers.
Enjoying engaging activities for social stimulation
The garden room is a light and airy space overlooking the grounds, where our residents can enjoy activities like tai chi and arts and crafts. We have our own dedicated activities coordinator and sometimes our residents love to lead their own sessions, like our book club, which gives them a real sense of purpose. There is also a sewing club and a gardening club during the warmer weather. Reminiscence activities support the well-being of our elderly residents living with dementia, as do our Namaste sessions, designed with the senses in mind.
During 'normal times' the garden room is used for visiting relatives and their loved ones to enjoy events like musical performances from the Worcestershire Association of Carers choir. Other visitors who always light up the room are toddlers from the local nursery in St John's. They like to treat us to sneak previews of plays and musical performances. The garden room also boasts a vintage sweet cart, which is a bonus when they visit!
Trips in our care home minibus
During 'normal times' we take trips outside of Worcester, including Webb's garden centre in Wychbold and the Malvern Theatre. One of nine Sanctuary Care homes in Worcestershire trips to visit fellow residents can also be organised.
Booking respite care in Worcestershire
You might be looking for a local respite service so you can have a carer's break, knowing your loved one is in safe hands. Or perhaps you need a short stay convalescence break while you recuperate from an operation. Maybe you are looking for long-term care for a loved one in their senior years – we are here, with care and support plans tailored to your individual needs. You will find us next door to St John's Medical Centre in Worcester.
Call our home today on 0800 917 0478 or complete our online form for more information on how to book.

Pricing information
It is usual for residents in care homes to contribute to the cost of their own care. Some people have the resources to pay for their care in full, whilst others make means-tested contributions. Our weekly fees are individual to each of our residents and are subject to a pre-admission assessment, which is required to truly understand the level of care and support needed. Our 2021 weekly care fees for residential care start from £982 and may increase to £1,311. Prices are dependent on your care needs and the type of bedroom that is right for you, from our standard rooms through to our premium bedroom options.
Facilities at this home
Accommodation
Ensuite
Garden room
Hairdressing salon
Lounges
Quiet room
Wheelchair accessible garden
Wifi
Activities
Arts and crafts
Day trips
Knit and natter
Light exercise
Live entertainment
Minibus
Movies
Quizzes
Care and support
Chiropody
Hairdressing
Home cooked meals
Physiotherapy
Podiatry
Respite Care
Stories from the home
Congratulations to Zoe, who has just won two Worcestershire Health and Social Care Awards for her devotion to our residents!
Jean tells us about her wonderful time as a respite resident at Juniper House following a short stay in hospital.
Virtual voyage
Last summer our residents were treated to a virtual voyage around the world without having to leave Juniper House.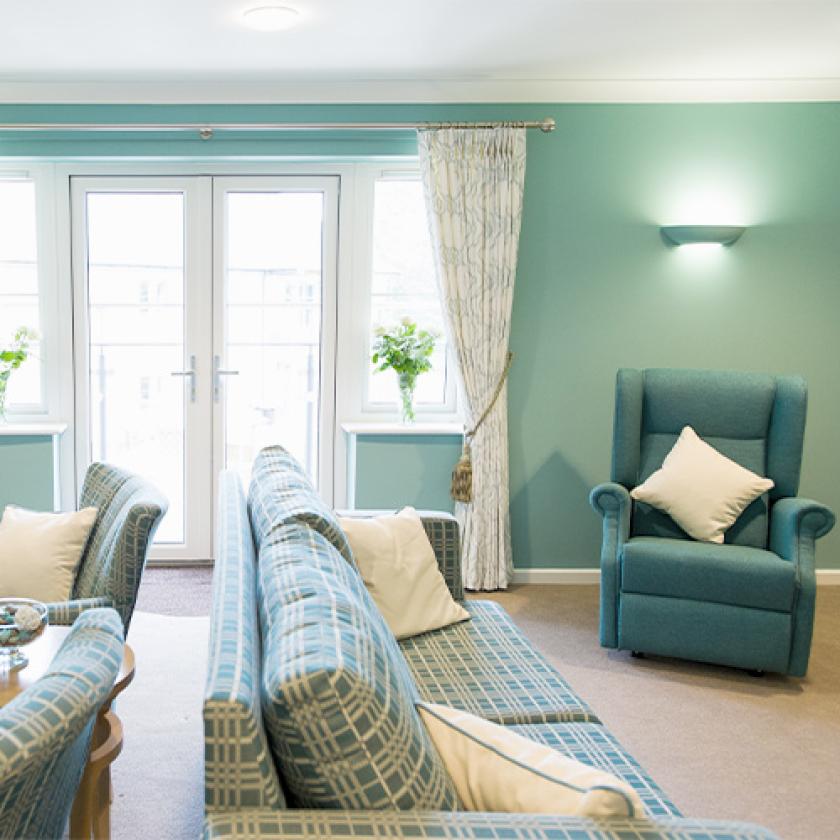 A contemporary feel
Bright spaces give our home an airy and modern feel. We enjoy our outside space as often as we can.
Tranquillity in your own space
Bedrooms are modern, clean and bright, ready for you to make it your own welcoming space.
Numerous lounges
A social gathering or one of Juniper's daytime activities, our lounges transform themselves from quiet space to entertainment zone.
Tranquil surroundings
Based on the outskirts of St John's we're close to the city of Worcester but enjoy a rural and peaceful aspect with lots of space.
Ready to know more?
Get help every step of the way, contact us below to get information or advice.