Proudly for people not profit
When it comes to enriching the lives of our residents, their loved ones and our dedicated staff, we're so proud to be part of Sanctuary Care, a not-for-profit provider. 
What does not-for-profit mean?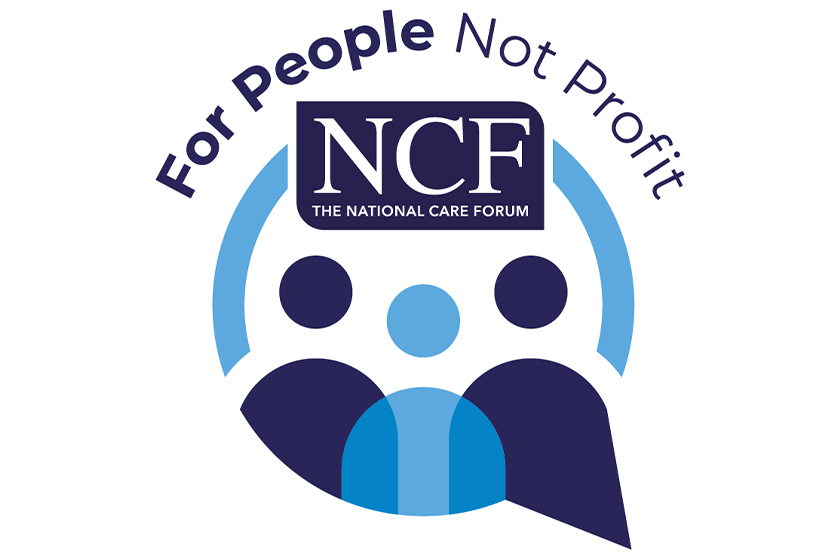 As a registered, exempt charity, Sanctuary's surplus income doesn't go to shareholders, it's re-invested back into the things that matter most for our residents and staff.
We invest money back into our care homes, so they are warm and welcoming environments that our residents are proud to call home. We invest in our staff, so they have the training they need to provide the very best care for our residents and thrive in their career aspirations. And we invest in technology, which supports us to enrich our residents' lives, from our award-winning bespoke electronic care planning app kradle, to 'Magic Tables', which enable our residents living with dementia to play interactive light games.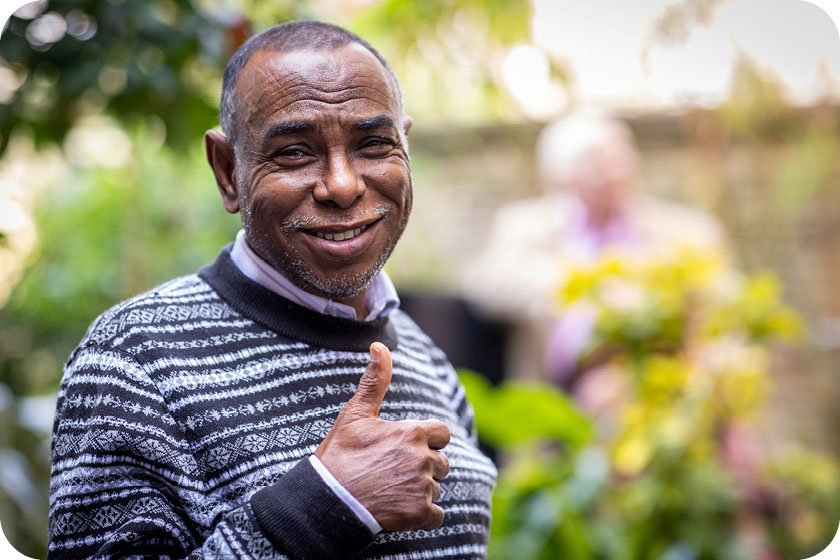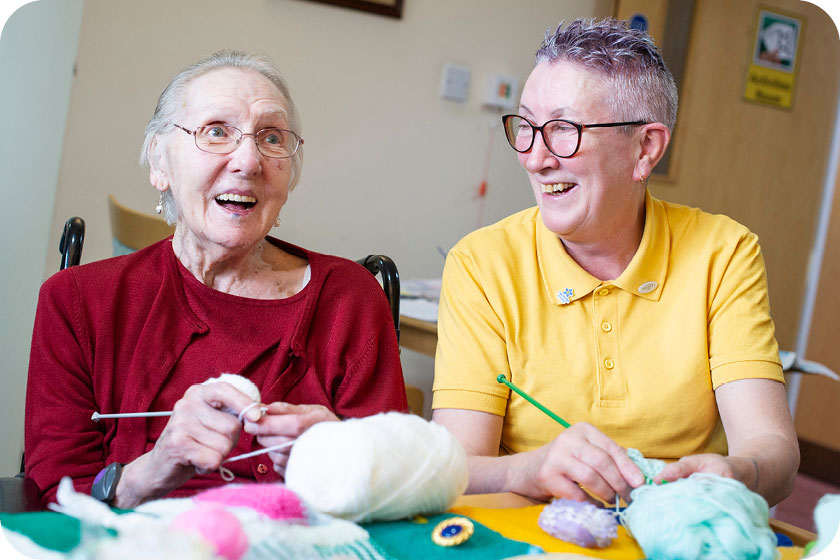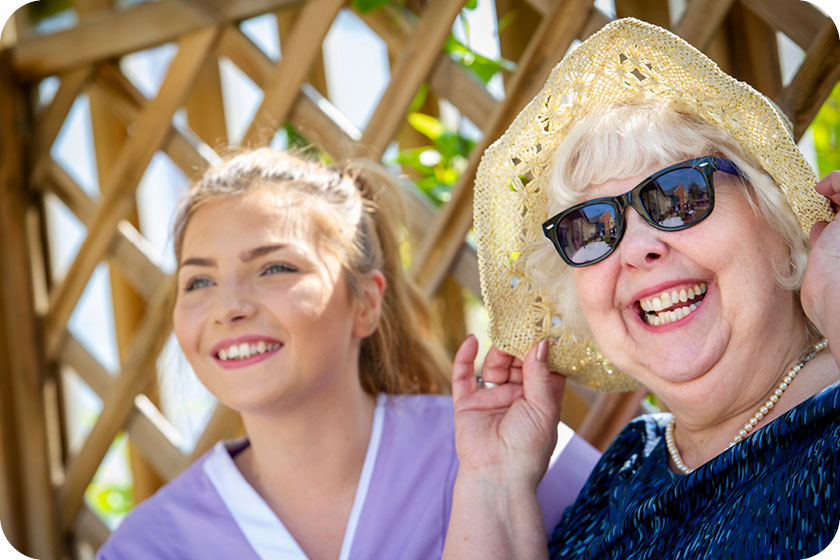 Investing in our care homes
We continually invest money back into our care homes, from creating special areas like vintage cafés and hair and beauty salons, to transforming outdoor spaces for residents to relax with loved ones. We recently held a competition for our care homes to get creative and design their own garden transformation, inspired by their residents. The designs were so beautiful we picked six winning entries and will be investing £60,000 to bring them to life.  
Over 130 staff from across Sanctuary have pledged to devote hours, and some several days of their time, to do a spot of decorating and gardening at our care homes, as part of our Employee Volunteering scheme, to coincide with the Jubilee celebrations.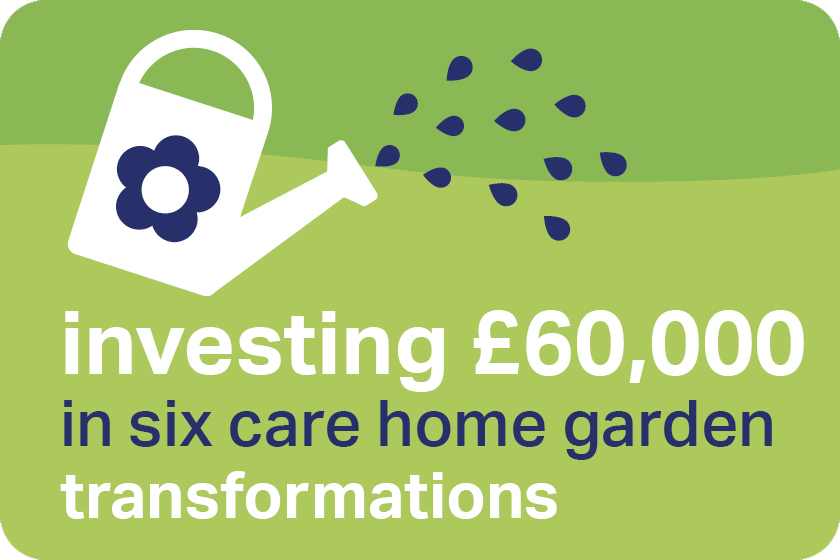 Investing in our staff
"I always tell everyone if you have that drive and want to progress, go to Sanctuary Care" - Home Manager Jill Pearce who retires after 25 years' service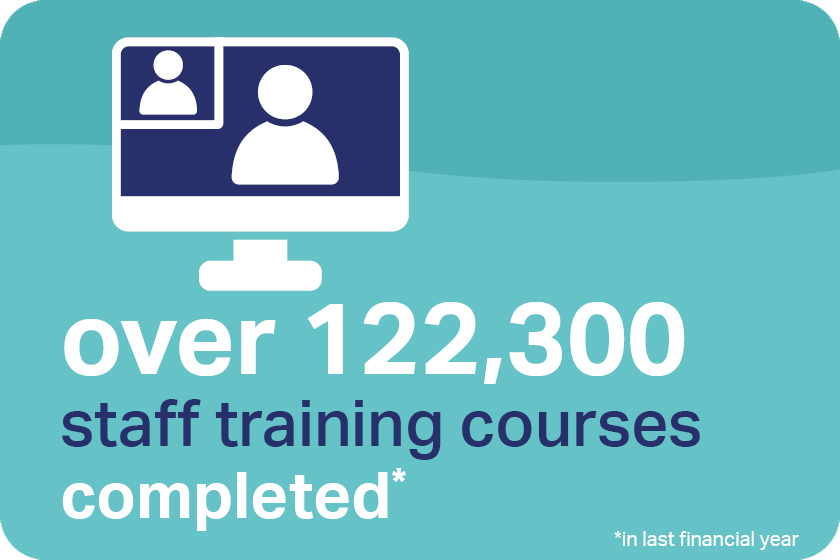 It's the dedication and devotion of our staff that ensures we continually enrich the lives of our residents. To get the best staff, we do everything we can to enrich their lives too. From investing in ongoing training so their careers flourish, to providing resources to support their physical and mental wellbeing, including free access to counselling, a healthcare plan to save money on everyday healthcare costs, plus access to a GP helpline 24/7.
During the last financial year staff completed over 122,300 training courses, we trained three mental health instructors to roll out mental health training nationally, and have welcomed overseas nurses into our homes.
Investing in technology
By embracing and championing modern technology, this not only enriches the lives of our residents, but also the lives of the staff caring for them.
Take kradle, our bespoke electronic care planning app. Created in-house, kradle replaces paper-based care plans with electronic plans, which can be completed at the point of care, giving staff more time to spend with our residents. In the last financial year we've invested almost £192,000 in the continued roll-out of kradle, which has just been shortlisted as a finalist in the Herefordshire and Worcestershire Chamber of Commerce Business Awards, in the Innovation category.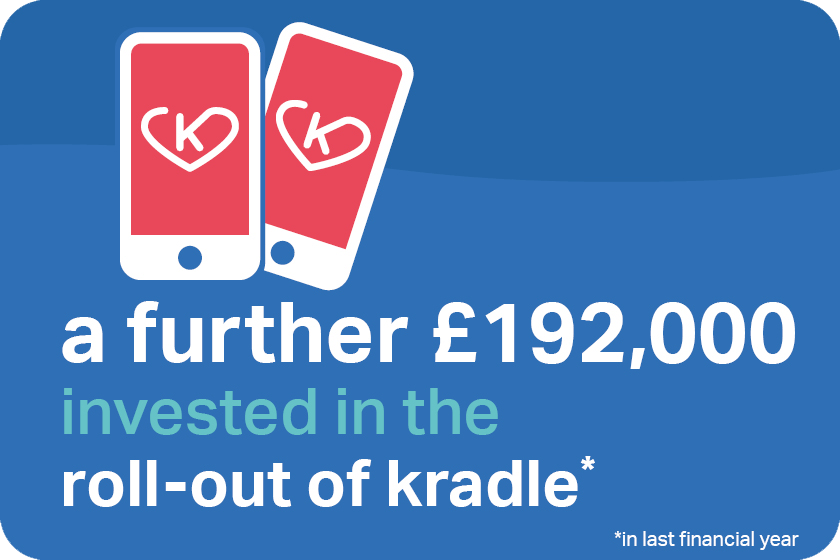 During a Care Quality Commission inspection staff told inspectors kradle had "revolutionised the way they work".
Having recently piloted Motiview, pioneering technology where residents peddle a specially-adapted static bike, while enjoying a 'virtual' visit to their chosen destination on a special screen, we've invested over £28,000 to roll it out to even more of our homes. Motiview is wonderful for reminiscence, especially for our residents living with dementia, who can 'virtually' cycle through streets that remind them of their childhood or a treasured holiday destination, while clocking up the miles with healthy exercise.
More on how we are enriching lives
To truly understand how to enrich lives, we commissioned independent researchers who spoke with our residents and care home teams, across England and Scotland, who told us that residents and their families needed to have 'six senses' met to feel fulfilled and content. Find out more on our enriching lives page.
For more information about we are enriching lives across our care homes as a not-for-profit, our Enquiry Support Team are here to talk on 0800 917 0478.