Helping hand to the birds of Bridgwater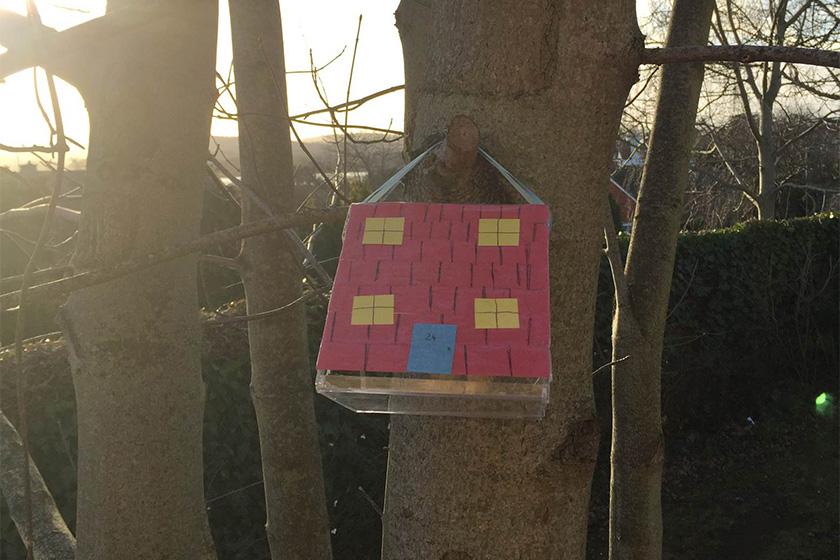 Residents at a Sanctuary Care home in Bridgwater got creative this week, in support of a national wildlife conservation initiative.
Rolling up their sleeves, the team and residents at The Rosary Nursing Home on Mayfield Drive celebrated National Nest Box Week (14-21 February) making both nest boxes and bird feeders to put in the home's garden to support their feathered friends.
After filling their homemade bird feeders with seeds and nuts, the residents patiently waited with binoculars at the ready to see who and what would fly in, whilst adding leaves and twigs to their bird boxes - lovingly made out of CD cases.
84-year-old resident George said: "I really enjoyed making these bird nests. Birds are beautiful creatures and like many, bring me such joy in my life every day."
Activities assistant Chloe Hembery added: "We all had great fun making our nest boxes and bird feeders, many of our residents made these growing up with their own children so it was a lovely to be able to reminisce.  
"The residents are now on the lookout to see if we have any unfamiliar feathered faces visit our garden to make use of our new additions – I'm really proud of their hard work!"
Like Sanctuary Care, which is celebrating its 20th year delivering care, National Nest Box Week is also in its 20th year and encourages everyone to put nest boxes in their local area to promote and enhance biodiversity and conservation of our breeding birds and wildlife.