A letter to a new friend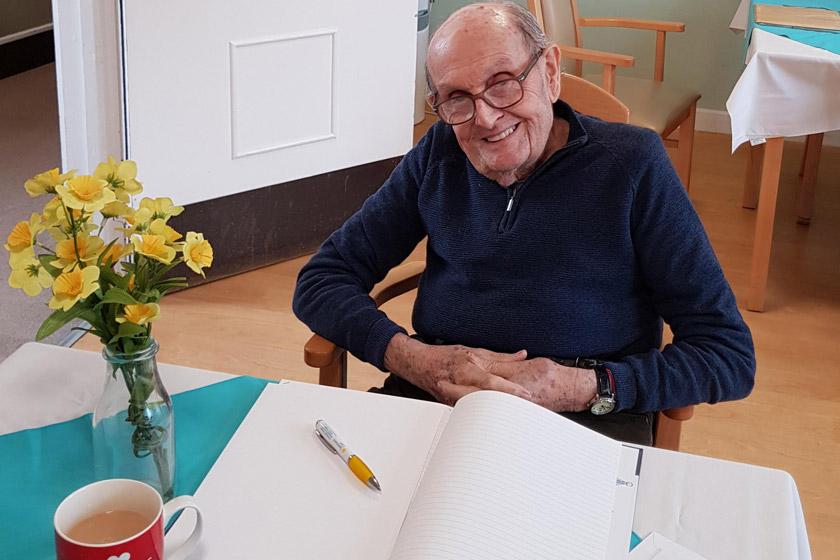 Residents at a Sanctuary Care home in Sawston have been putting pen to paper, writing thoughtful letters to fellow residents at a home in Essex.
Residents at Orchard House Residential Care Home on High Street, Sawston have been sparking new friendships with other Sanctuary Care home residents at Lyons Court Residential Care Home Chelmsford, Essex in honour of 'Send a Card to a Friend Day'.
The new penpal scheme between the homes was developed to put residents in touch with like-minded people, sharing their wonderful stories and forging strong bonds.   
Making new friends
Speaking of their letters 93-year-old Orchard House resident Harry Beeton said: "I am happy we are doing this, it's important and we all have great stories to share with each other!"
Fellow resident Irene Walker agreed: "Writing a letter is nice and something different, like we used to do. I like to make new friends, it's exciting."
Meeting half way
The two homes plan to soon meet half way, giving the residents the opportunity to meet each other and enjoy a lovely lunch together.
Activities leader at the Sawston home, Emma Mills said: "The penpal scheme has gone down so well with our residents with so many wanting to get involved.
"Writing the letters is just one simple thing we can do to show others we are thinking of them."
Send a Card to a Friend Day is marked each year on 7 February with the aim to reduce loneliness and under appreciation with the simple help of a card from a friend.