CQC celebrations at Basingfield Court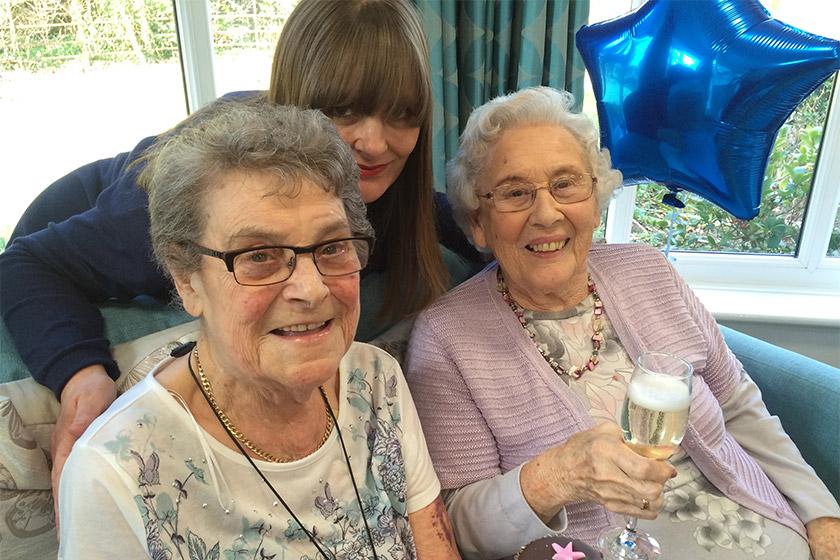 A Sanctuary Care home in Basingstoke had a special reason to celebrate this week, after the home was awarded a 'Good' rating by the country's health and social care watchdog.
Following an unannounced inspection by regulator the Care Quality Commission (CQC), the team and residents at Basingfield Court Residential Care Home in Old Basing's Huish Lane, are delighted with their overall 'Good' rating.
In celebration, everyone at the newly refurbished home enjoyed a tea party, with scrumptious homemade cakes and a glass of fizz to mark the occasion.
Speaking about the report, home manager Julie Hynd said: "I am so proud of my team and our wonderful residents who we have the privilege of caring for each day.
"The lovely comments in the report are really heart-warming to read and make me feel very proud to be here."
One area particularly commended within the report was the attentive, caring nature of the staff at the home. One resident said: "My girls (staff) treat me like their own family. They are so kind and caring; even when they are busy they have time to make me feel special."
Staff were described in the report as having developed caring and meaningful relationships with their residents, always supporting them in their day-to-day care in a kind and gentle manner. A recurring theme following conversations had by the CQC inspectors with both residents and their families was how the attentive, caring nature of the staff made them feel their wellbeing truly mattered to them. It also commented about how staff were compassionate.
Another area praised within the report was for how the staff ensured the care they delivered was personalised. Residents and their families said the staff were flexible and responsive to their needs, for example in relation to their morning and night time routines.
One resident said: "I like to get up early, so the team on nights will always come and help me get up when I want."
Sanctuary Care's Director of Operations, Sheila O'Connor added: "We are very pleased with the positive report – it is a testament to the home's team and the wonderful care they provide."
The news is as a double celebration for Sanctuary Care, which is marking its 20 year anniversary of delivering care to its residents.