Getting green in the great outdoors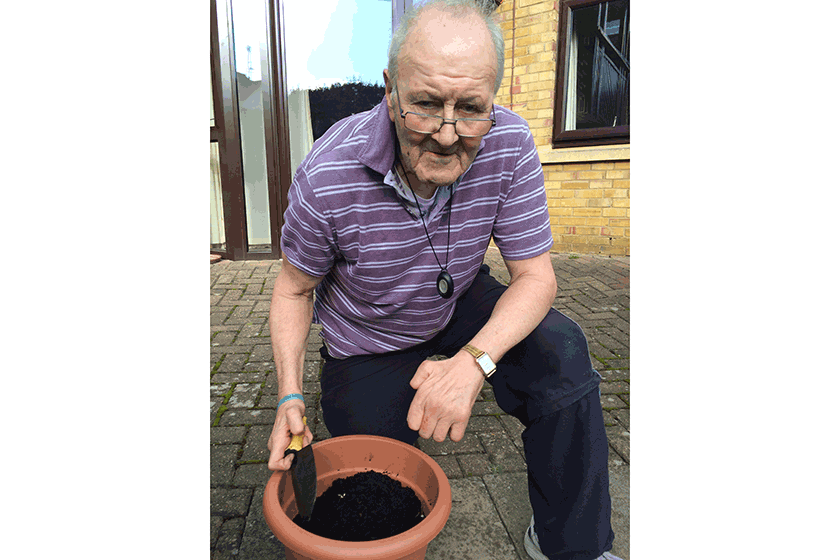 Our Sanctuary Care home in Erith will be throwing open the doors to the local community as they host a new monthly gardening club.
The team and residents at Shaftesbury Court Residential Care Home on Selkirk Drive will be welcoming people from the local community to join them on Thursday 12 April from 2pm to 3pm for their Green Fingers Gardening Club.
Shaftesbury Court boasts a beautiful garden with raised flower beds, supporting residents to continue to garden which for many, is a favourite past-time. There will be the opportunity to join in with a spot of gardening and learn all about new plants and gardening techniques from visiting speakers and guests.
Speaking of the gardening club, resident Geoffrey Leer (pictured) said: "I am very much looking forward to growing tomatoes and eating fresh salad from our little project this summer!"
Activities leader Sara Bird added: "So many of our residents love a spot of gardening, and now we are well on our way to Spring, it's the perfect time to get outside, planting and pruning alongside people from our local community, who have a passion for gardening too!"
The Green Fingers Gardening Club will be held at Shaftesbury Court on the second Thursday of every month. For those wishing to attend, the address is Selkirk Drive, Erith, Kent DA8 3QP. If you are not able attend this special event but would like to visit the home, please call the friendly team on 01322 331 985.