On your bike for Sports Relief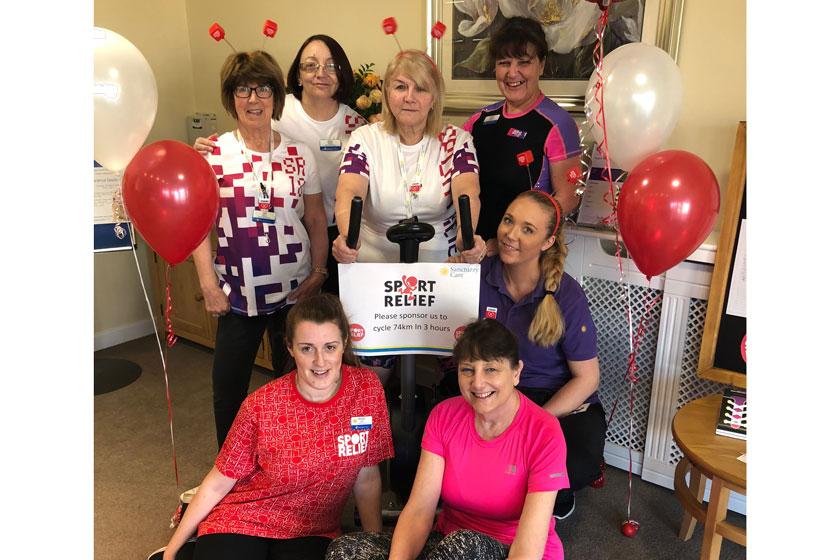 The team at a Sanctuary Care Home in St John's put their best foot and wheel forward this week, racing against the clock to support a well-known national sporting charity event.
Residents and their loved ones cheered on the team at Regent Residential Care Home on School Road as they limbered up to cycle 74km in just three hours for Sport Relief.
Wearing their best cycling gear and red deely boppers, the determined team of seven, including home manager Denise Clark successfully completed their challenge, raising over £120.
There was also a range of fun sporting activities for the home's residents and their families to get involved with across the course of the week, including a step challenge and a 'Gfitness' class.
Receptionist and training lead, Helen Park said: "Team Regent was proud and united as we took turns to cycle our virtual 46 miles all the way to Coventry for Sports Relief.
"We were supported greatly by our residents, their families and the home's team. Team Regent's legs were weary but our hearts were very full at the huge success of the day!"
Sports Relief is a biennial charity event from Comic Relief in association with BBC Sport, bringing together the world of sport and entertainment to encourage the British public to get active, raise money and change lives.