Celebrating 10 years of care at Wantage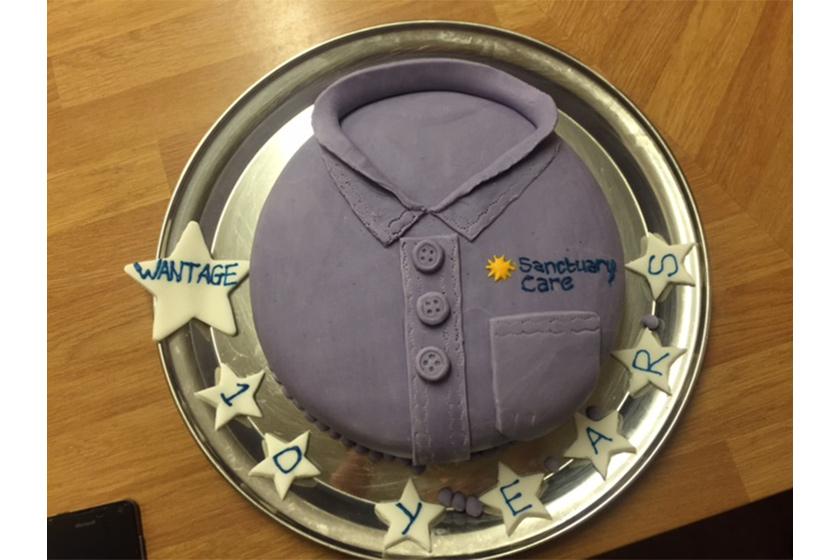 A Sanctuary Care home in Wantage has celebrated its 10th anniversary of delivering care, with fabulous finery, fizz and fond memories.
Wantage Nursing Home, which provides residential dementia and nursing dementia care, first opened its doors in April 2008, and to mark its birthday, the home's team, residents and their loved ones came together to raise a roast to the last decade.
The bunting was flying high as the home welcomed people from the community along for the special occasion. There was fun for the whole family to enjoy, with live entertainment, a magician, face painting and scrumptious refreshments.
Home manager Paulo Leitao said: "We are delighted and very proud to be celebrating such a marvellous milestone. Our home has gone from strength-to-strength over the past 10 years and it is an honour to provide care with kindness to our residents every day."
The day was extra special for nurse Fe DeTaza and care assistant Lauren Woodwards, who also celebrated their 10th anniversary with Sanctuary Care, having worked at the home since it first opened.
Speaking of their special milestone Lauren said: "I have seen lots of changes over my years here at Wantage Nursing Home.
"I really enjoy my role, and we are all really one big family; the residents, their loving families and our wonderful team."
The home's anniversary comes as a double celebration, as Sanctuary Care is celebrating 20 years of delivering care to its residents.
The home's regional manager Louise Palmer added: "This was truly a special day and we are enormously proud to be marking both Wantage's 10-year and Sanctuary Care's 20-year anniversaries.
"Our residents are at the heart of everything we do, and we are looking forward to providing care for another next decade to come."
Sanctuary Care will be hosting a number of events in celebration of its 20-year anniversary over the coming months across its care homes in England and Scotland.
Wantage Nursing Home will celebrate Care Home Open Day on Saturday 21 April from 2.30pm to 5.30pm with an indoor street party themed event. There will be live entertainment and scrumptious refreshments to enjoy.
The address for those wishing to attend is Wantage Nursing Home, Garston Lane, Wantage OX12 7AR.