Carry on camping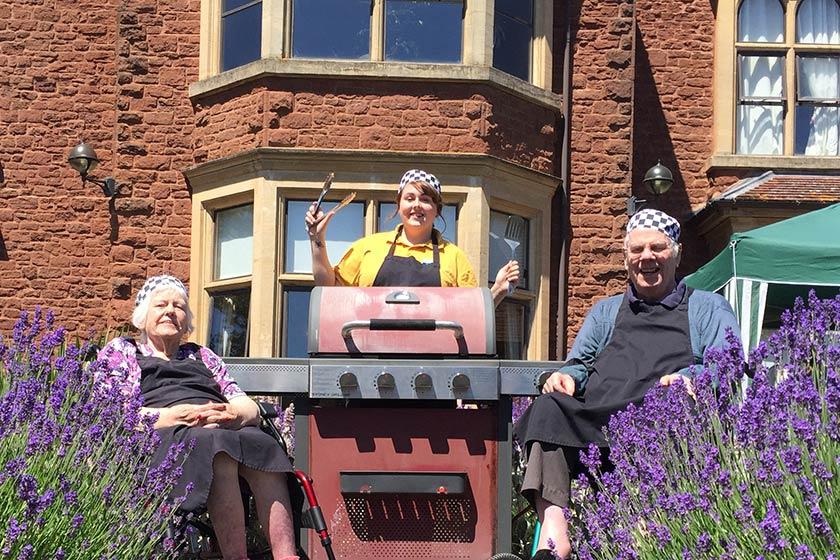 There were gooey marshmallows, the sound of music and campfire stories galore as residents at a Sanctuary Care home in Bridgwater celebrated National Camping Month.
The team and residents at The Rosary Nursing Home in Bridgwater hosted a fun camping themed day on Monday, reminiscing back to their youth to mark National Camping Month, which falls each June.
Making the most of the sunshine, residents enjoyed a scrumptious barbeque with all the trimmings including toasted marshmallows in the home's beautifully landscaped gardens. There was also live entertainment, followed by the home's team and residents singing renditions of their favourite campfire songs including 'My bonnie lies over the ocean' and 'Do your ears hang low'.
The Sanctuary Care home's activities assistant Chloe Hembery said: "It was lovely to celebrate National Camping Month with all of our residents from the comfort of The Rosary – we especially enjoyed the campfire songs and marshmallows!
"Many of our residents have fond memories of camping holidays whilst growing up and then, with their own children so it was wonderful to be able to create some new memories and reminisce on the past."