Cupcakes galore for dementia charity fundraiser at Don Thomson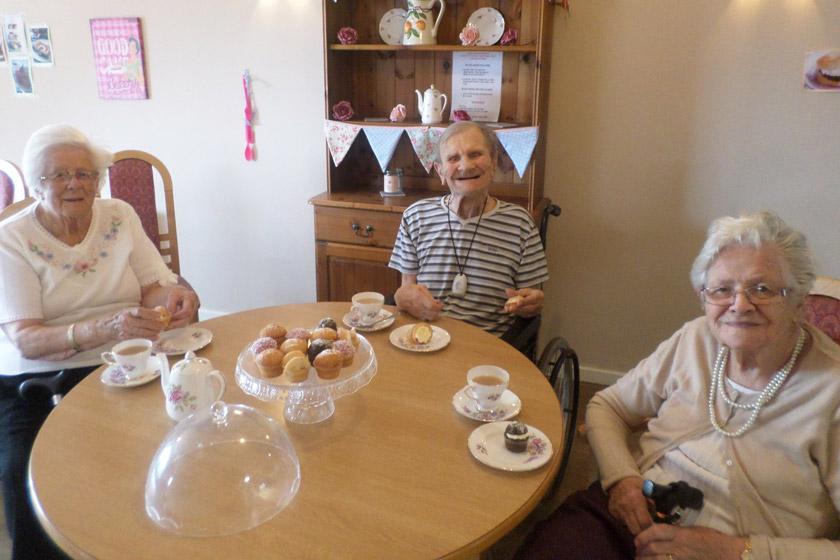 Residents at a Sanctuary Care home in Harwich baked up a storm as they celebrated a national fundraising campaign for a charity close to their hearts.
The team and residents at Don Thomson House Residential Care Home invited local people to a special tea party celebration in aid of Alzheimer's Society Cupcake Day.
There were hot drinks and scrumptious sweet treats to enjoy including homemade cupcakes, in exchange for a donation to Alzheimer's Society.
The Sanctuary Care home's activities leader Ann-Marie Greenhalgh said: "In the run up to our tea party, our residents were been busy whipping up some lovely treats, and we have also received a donation from Beau-tier-ful Bakes in Harwich."
The residents at Don Thomson House, which provides residential and residential dementia care, rolled up their sleeves to add sprinkles, jam and sweet frosting to their homemade cupcakes, to sell on the day.
Resident Kay Hemmingway added: "I love baking; I used to bake a sponge a day when the children were younger for tea each day!"
Cupcake Day is an annual fundraising day for Alzheimer's Society celebrated on Thursday 14 June and has raised £1.4million since 2016 for the well-known dementia charity.