Fundraising success at Ridgewood Court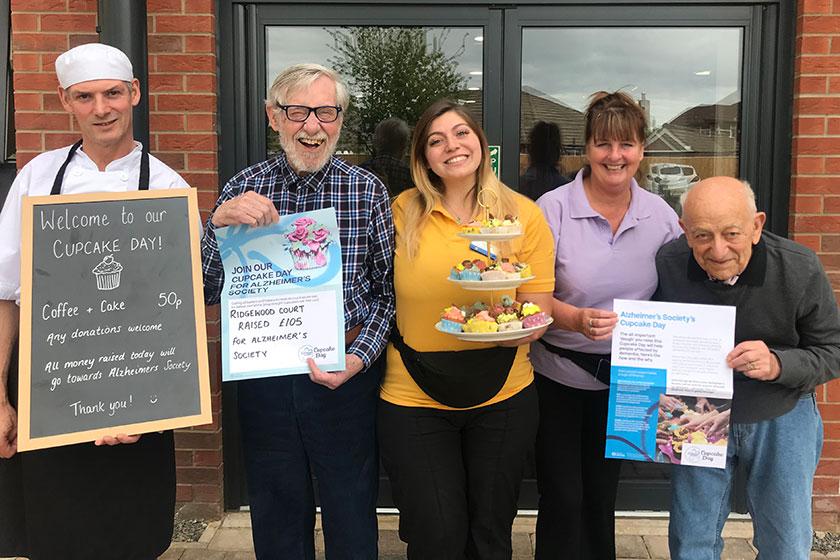 The recently opened Sanctuary Care home in Pensby, threw open the doors this week, hosting a special tea party for a national dementia charity fundraiser.
The team and residents at Ridgewood Court Residential Care Home on Ridgewood Drive welcomed people from their local community on Thursday 14 June to enjoy hot drinks and sweet treats for Alzheimer's Society annual Cupcake Day.
The home, which provides residential and residential dementia care, raised £105   for the well-known dementia charity, with residents and their special guests enjoying scrumptious cupcakes made specially by the home's chef, hot cups of tea and chitchat.  
88-year-old resident Joseph Gizzi said: "I have supported this cause for many years, and I am happy we have been able to raise so much money for the Alzheimer's Society.
"It was nice getting to meet our local community and spend time with my fellow residents – the apple pies were delicious!"
The Sanctuary Care home's manager Simon Doherty added: "Thank you so much to everyone who joined us to enjoy some cake and raise money for such a worthy cause – there was a real buzz about the home.
"We love welcoming our local community – it's always a great opportunity for our neighbours to come and see our new lovely home, and meet our wonderful residents and team"
If you were unable to attend Ridgewood Court's Cupcake Day event but would like to visit, please call the home's friendly team on 0151 317 7171.
Cupcake Day is an annual fundraising day for Alzheimer's Society celebrated on Thursday 14 June and has raised £1.4million since 2016 for the well-known dementia charity.