Local Normandy veteran sets the scene for D-Day event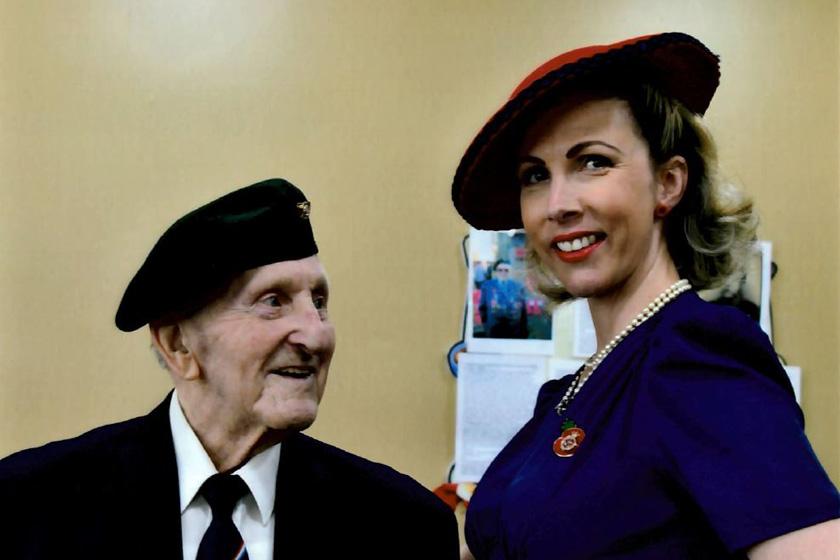 There was a trip down memory lane, as the residents and staff at a Sanctuary Care home in Derby marked D-Day, with the help of their very own Normandy veteran.
On Wednesday 6 June, The Laurels Residential and Nursing Home on Nottingham Road hosted a commemorative, Normandy landing D-Day event, which 74-years ago, one of the home's residents Ken Honeybun was a key part of.
Ken was born in 1925 in Derby and joined the King's Own Yorkshire Light Infantry Regiment in the early 1940s – lying about his age in order to enlist early.
The Normandy landing during World War II was the largest seaborne invasion in history and began the liberation of German-occupied northwestern Europe. Ken, whose regiment landed at Sword Beach, is now one of fewer than 500 surviving Normandy veterans.
In recognition of service
Following the war, Ken was awarded the French Legion d'Honneure medal, the highest decoration in France, in recognition for his service during the liberation of France.
Displaying his medals, Ken shared tales of the landing and his time in the army, along with six members of the British Legion and three ladies who were bus conductresses during the war who also shared their stories of British wartime.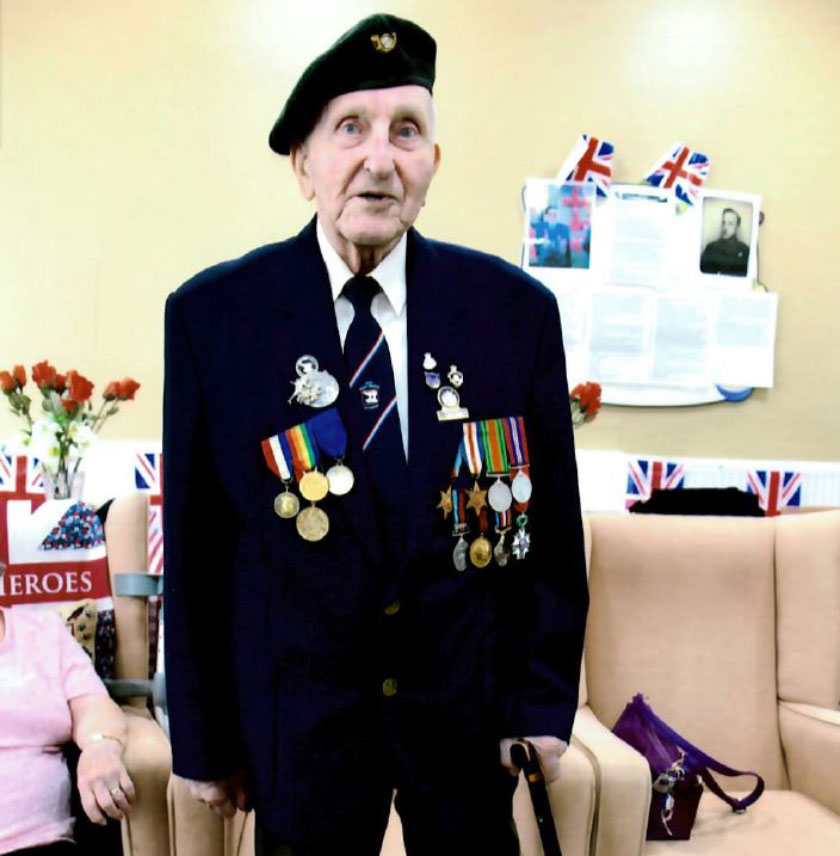 There was a live singer, performing the best of Dame Vera Lynn, whilst the home's team served a wartime tea with spam and bread and dripping.
Speaking of the special celebration, the Sanctuary Care regional manager Sean Hather said: "The stories told today were simply marvellous – it was a lovely way to mark such an important event in our residents' lives.
"It's so important to remember and recognise the contribution our residents made to the war effort, whether they were working in a factory, dedicating their time to their children or even on Sword Beach in Normandy."