All aboard HMS Ridgewood!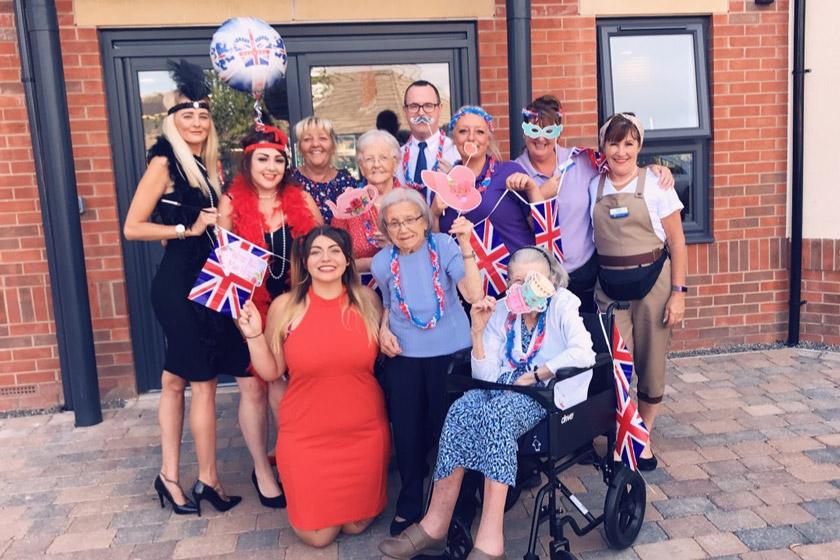 A Sanctuary Care home in Pensby threw open the doors for an 'English Country Garden' afternoon tea, marking the close of their 'virtual' summer cruise event.
Last Friday (27 July) the team and residents from Ridgewood Court Residential Care Home welcomed their local community to enjoy tea with scones, clotted cream and jam accompanied with live entertainment and fun and games.
All of Sanctuary Care's homes across the country will be embarking on virtual summer cruise weeks, 'transporting' residents to different destinations all over the world.
Boarding passes in hand, the home was transformed, as residents explored the cultures and tastes of a number of holiday hot-spots including Spain, Italy, Greece and Mexico.
On their day in Italy, residents handmade their own postcards and had an Italian language lesson from fellow resident and proud Italian Joe Gizzi. In Greece, residents tried their hand at glass painting and making leaf headbands, whilst the team adorned white toga's and enjoyed a showing of Mamma Mia.
The Sanctuary Care home's manager said: "We all had a wonderful week aboard the HMS Ridgewood. The team really pulled out all the stops to make this a reality – we are already planning our trip for next year."
The home's next community event is their Summer Fete on Saturday 4 August from 2pm to 4pm. There will be a range of stalls to browse and live entertainment and scrumptious refreshments to enjoy.
The address for those wishing to attend is Ridgewood Court Residential Care Home, Ridgewood Drive, Pensby, Wirral CH61 8RA.