Feeling fruit-tastic for World Alzheimer's Month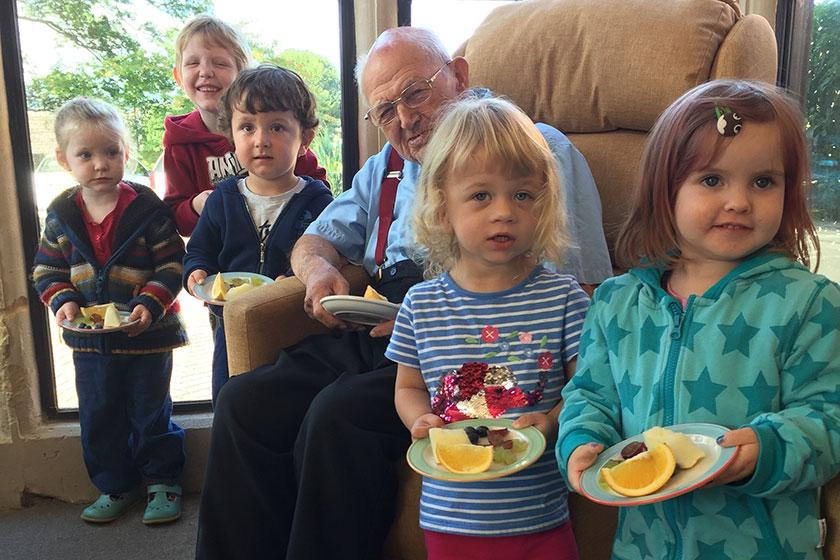 Sanctuary Care home residents in Bridgwater were feeling fruit-tastic as they showed their support for a national awareness campaign with local nursery children.
There were an appealing variety of exotic fruits on offer when residents from The Rosary Nursing Home in Mayfield Drive welcomed youngsters aged two to four, from the Little Montessori House for a fruity Friday event in support of World Alzheimer's Month (September).
Health and Wellbeing
To help promote the importance of heath and wellbeing, the two generations enjoyed generous helpings of delicious fruits including cantaloupe, oranges, grapes and blueberries. 
The Sanctuary Care home's activities assistant Chloe Hembery said: "No matter how old or young, we all know the importance of health and wellbeing here at The Rosary, so what better way to support a cause close to all our hearts than by enjoying our very own fruity Friday.
"It's always a joy to see our residents with the children from the Little Montessori House; their faces light up as soon as they arrive – we can't wait for their next visit!"
World Alzheimer's Month
World Alzheimer's Month is the international campaign every September to raise awareness and challenge the stigma that surrounds dementia.
September 2018 marks the eighth World Alzheimer's Month since the launch of the campaign back in 2012.