A little nonsense now and then, is cherished by the wisest care home residents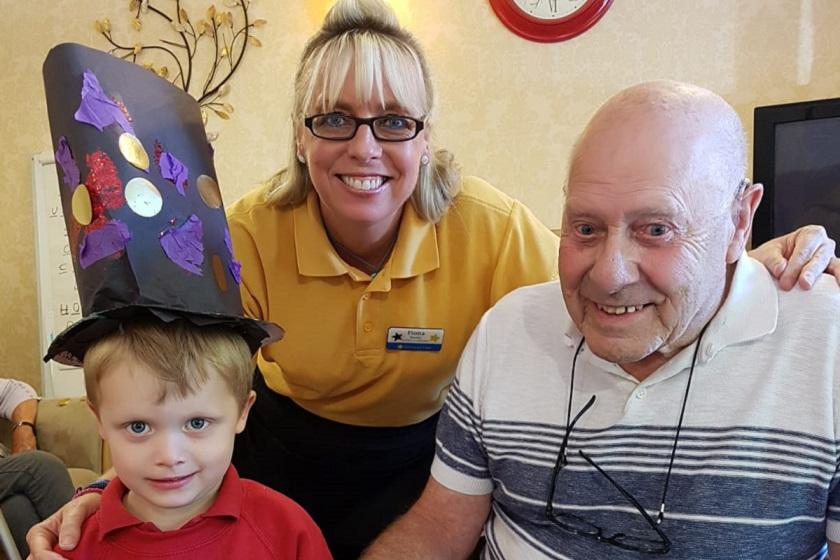 Sanctuary Care residents in Redditch celebrated Roald Dahl's birthday with a page-turning morning of events with local nursery children.
The residents at Brambles Residential Care Home in Birchfield Road were transported into a number of wonderful Roald Dahl novels when children from Ragamuffins Nursery dropped by on Thursday (13 September).
The young bookworms, aged three and four were dressed head-to-toe as their favourite characters – with highlights including The BFG, The Twits and mini Oompa Loompas.
The Sanctuary Care home's activities leader Fiona Morsy said: "Roald Dahl is such a loved author by many generations, so it is brilliant to celebrate his birthday with the youngsters at Ragamuffins.
"Our residents always treasure when the nursery children visit and this time was no different! They are firm friends with all our residents so it's the perfect way to celebrate such a well-loved author."
Roald Dahl Day is the annual, global celebration of the world's number one storyteller, his beloved stories and unforgettable characters, taking place on his birthday 13 September.