Bachir is a Great British Care Awards regional finalist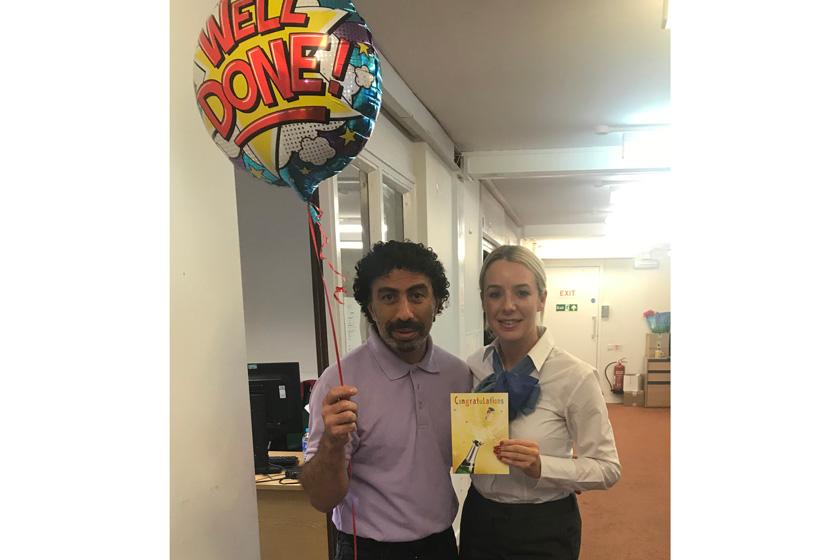 A care assistant at a Sanctuary Care home in Westminster feels humbled to have been shortlisted for the London regional finals of the Great British Care Awards.
Bachir Bentama-Jbari from Westmead Residential Care Home in Tavistock Road will go head-to-head with care professionals from across the region, where he will find out if he has won The Care Newcomer Award.
Someone who exudes kindness
Shortlisted for an accolade that celebrates a new member of staff who has excelled in their role and showed willingness and determination to improve their skills, Bachir said: "I am so happy and very humble to be nominated, let alone to be shortlisted. It is an absolute honour that the team and residents at Sanctuary Care felt I was worthy of being nominated."
Bachir, who has worked at Westmead for just six months continued: "I love my job and I honestly do it for the residents, they deserve to receive the very best care and it makes my day knowing I've made their day."
Within his nomination, Bachir was described as being someone with an extremely 'empathetic nature', who 'deeply cares for his residents' emotion wellbeing and happiness', while 'exuding kindness and compassion'.
Bachir thoroughly deserves this recognition
The Sanctuary Care's home manager Jess Thomas, who nominated Bachir, said: "It's so fantastic that Bachir has been shortlisted, we couldn't be prouder of him. He does all that he can for our residents – he is dedicated, empathetic and kind, and in the short time he has been with us he has built long-lasting relationships with our residents and their loved ones. He really is a key part of the team and the shortlisting is thoroughly deserved. We all have everything crossed that he brings the award home, it would be amazing if he did!"
Having met with judges Bachir will now attend a black tie awards ceremony on 10 November with his colleagues from Sanctuary Care.