Courageously 'Braving the Shave' in Weston-super-Mare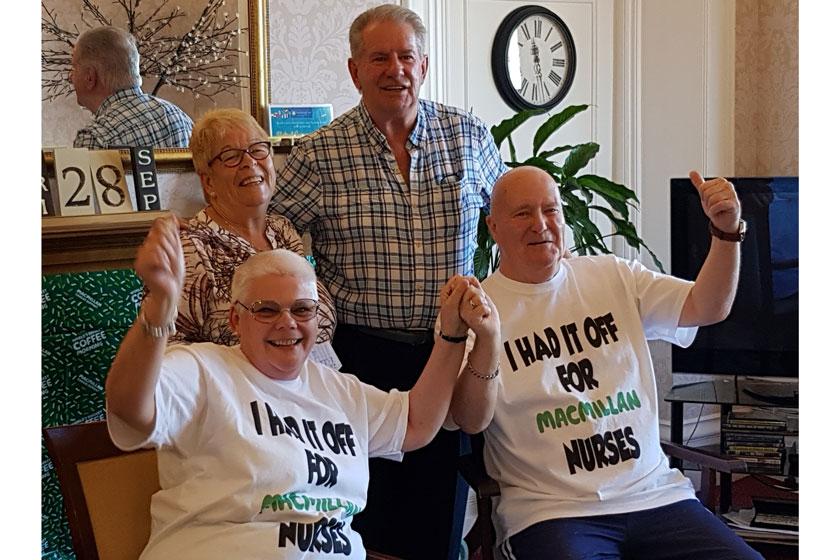 Residents at a Sanctuary Care home in Weston-super-Mare watched on as two kind-hearted individuals courageously braved the shave in honour of their mums.
Senior care assistant Sue Barden and resident Martin Undery from Beach Lawns Residential and Nursing Home in Beach Road took part in a sponsored head shave to raise money for Macmillan Cancer Support.
Raising £1,000 in honour of their mums
Residents, staff, family and friends gathered to support the two, who were both braving the shave in honour of their mothers, who have both sadly passed away with cancer.
And doing their mums proud, all their courageous efforts have so far raised over £1,000 for the charity.
Sue, who has worked at the home for over 12 years said: "I did it for my mum! She passed away a long time ago now. I miss her still and when she was poorly she was so afraid of losing her hair, so I wanted to prove to her still that it's no big deal. She was my very best friend, who is always in my heart and thoughts."
Martin continued: "I am so very proud to have braved the shave. I wouldn't hesitate to do it again as it was for my mum and Macmillan Cancer Support."
Support Macmillan, who provide a lifeline to many
Sue added: "Macmillan Cancer Support provide a lifeline to many individuals and their families in their darkest days and without them you could truly be lost, and that's why we wanted to support them."
Brave the Shave is a national campaign raising funds for Macmillan Cancer Support. It has seen thousands of people 'braving the shave' and standing proudly with people living with or have been affected by cancer.