Heathlands' Val celebrates prestigious awards shortlisting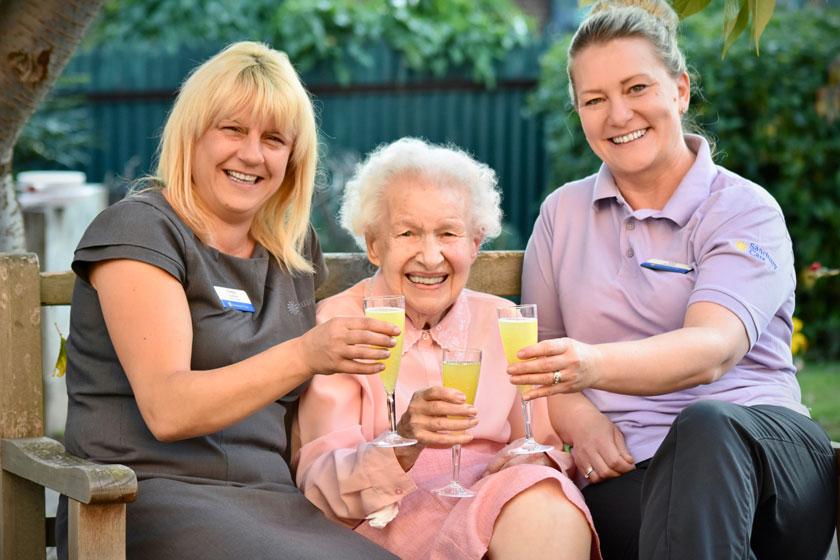 An inspirational activities leader at a Sanctuary Care home in Pershore is overwhelmed after being shortlisted for West Midlands' regional finals of the Great British Care Awards.
Val Murphy from Heathlands Residential Care Home in Station Road is in the running for The Care Home Worker Award when she attends the regional finals of the prestigious awards next month.
The accolade celebrates outstanding carers who treat residents with the upmost kindness, dignity and respect.
Val, who has worked at Heathlands for over five years, said: "I was so shocked and taken aback to hear I had been shortlisted, it took a while for it to sink in.
"I genuinely love my job and everyone who works at Heathlands is part of our fantastic team, so I didn't think I would be individually recognised this way – we all deserve to be shortlisted, but I am so pleased though and I hope to make everyone proud."
Speaking about what motivates her to do her very best she continued: "I do it all for the residents, I always want them to feel wanted, loved and feel as independent as they possibly can feel. I don't look at them as being any different to me, we are all one big family and it is so special to be a part of it."
The home's manager Netty Matthews said: "Everyone at Sanctuary Care is so proud and happy for Val. She cares for residents as if they were members of her family and does all that she can to boost their wellbeing. She is a superstar and this recognition is thoroughly deserved and I honestly believe she can go all the way."
Described in her nomination as an exceptional carer, someone who delivers person-centred care and even volunteers in her own time, last week Val met the judges face to face and will attend a black tie awards ceremony in November with her colleagues from Sanctuary Care.
The Great British Care Awards – West Midlands, is a regional heat which celebrates excellence across the social care sector, paying tribute to those individuals who have demonstrated outstanding excellence within their field of work.