Inspirational Jack celebrates award shortlisting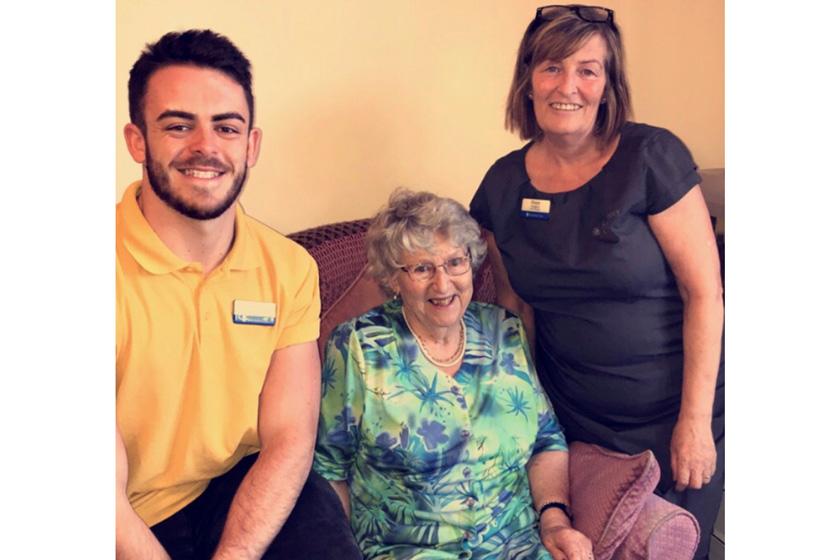 An inspirational activities leader at a Sanctuary Care home in Middlesbrough has been shortlisted as a finalist in The Great British Care Awards – North East.
23-year-old Jack Brown from Dalby Court Residential Care Home in Coulby Newham is celebrating after getting through to the finals of the prestigious care awards in The Care Newcomer Award category.
"…wonderful to be recognised in such a way"
Starting at Dalby Court just 18 months ago, Jack has made a phenomenal impact – speaking about the news Jack said: "At first I was so surprised to hear I had been shortlisted, I couldn't believe it but now it has sunk in, I am so proud and humbled. It is wonderful to be recognised in such a way – I am already looking forward to the awards ceremony."
Explaining what motivates him, Jack continued: "It's funny really but I honestly strive to organise the very best activities in the whole of Middlesbrough. I have really connected with all the residents, they are my friends and I genuinely want them to enjoy the very best. If I was in their shoes I would want to be active, involved in my community and enjoying every day and that is exactly what I set out to do."
Jack does all that he can to ensure residents are happy
Described in his nomination as someone who always goes above and beyond and even volunteers in his own time, Jack will be meeting judges face-to-face later this month, before attending a black tie awards ceremony in December with his colleagues from Sanctuary Care.
The Sanctuary Care's home manager Diane Maughan, who nominated Jack, said: "We are all so proud of Jack, he works his socks off and dedicates his own time to ensure residents are always happy – I honestly couldn't ask for anything more. He fully deserves this recognition and we are all rooting for him to bring the award home. Well done Jack!"
About The Great British Care Awards
The award celebrates a new member of staff who has excelled in their role and showed willingness and determination to improve their skills.
The Great British Care Awards – North East, is a regional heat which celebrates excellence across the social care sector, paying tribute to those individuals who have demonstrated outstanding excellence within their field of work.