Lucy celebrates prestigious award shortlisting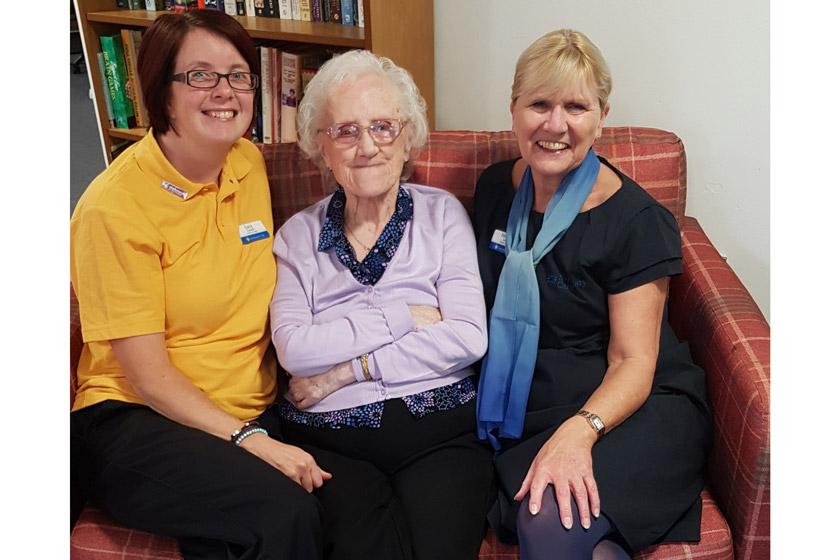 An inspirational activities leader at a Sanctuary Care home in Ivybridge is overwhelmed after being shortlisted for the South West regional finals of the Great British Care Awards.
Lucy Cassidy, of Ivydene Residential and Nursing Home in Staniforth Drive, is in the running for The Care Home Activity Organiser Award when she attends the regional finals of the prestigious awards next month.
The accolade celebrates individuals who provide an activities programme which shows 'exceptional skills and creativity'.
Lucy, who has worked at Ivydene for five years, with the latter two as activities leader said: "I couldn't believe when I heard I had been shortlisted – it is such a wonderful feeling. I didn't think I would ever be shortlisted and now here I am."
"In my eyes, I just come in and do all that I can for the residents, they genuinely mean the world to me – it is lovely to be recognised this way but I do it for the smiles, it makes my day to make theirs."
On the chance of winning….
Speaking about how she would feel if she won the award and went through to the national finals she said: "Oh gosh it would be amazing. I am so chuffed to even be shortlisted in the regionals."
The Sanctuary Care home's manager Martin Anstis added: "We are all so proud of Lucy; she is dedicated, kind, caring and a massive part of our team. She does all that she can for our residents, their happiness means everything to her. Nothing is too much trouble and she thoroughly deserves this recognition. She deserves the award and everyone at Sanctuary Care is behind her every step of the way."
Making dreams come true
Highlights in Lucy's nomination include her determination to fulfil every resident's wish and ensuring they enjoy truly meaningful activities. One of these wishes involved taking a 103-year-old resident ice skating for the very first time.
Lucy will attend a black-tie awards ceremony in November with her colleagues from Sanctuary Care, where she will find out if she has won the award.
The Great British Care Awards – South West, is a regional heat which celebrates excellence across the social care sector, paying