'Magic Table' helps residents with dementia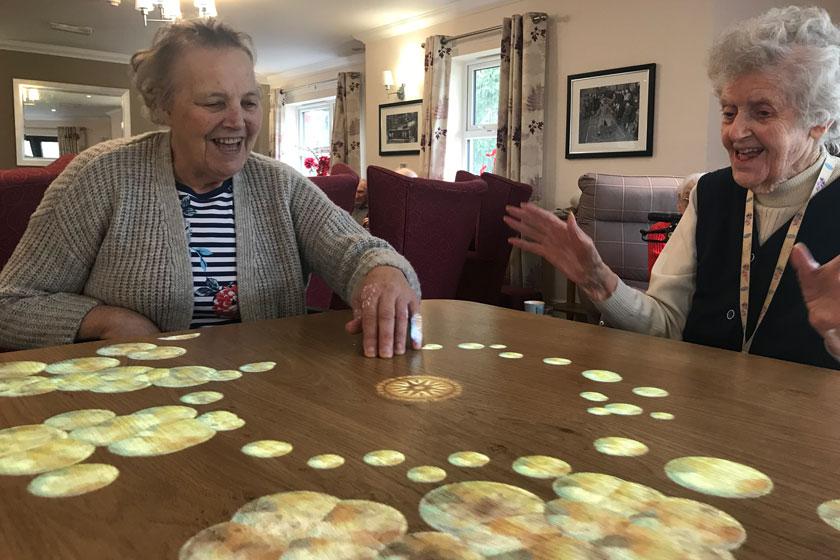 An award-winning interactive 'Magic Table' renowned for its cutting-edge light projection technology is the shiny new addition to a Sanctuary Care home in Telford.
The team and residents at Lake View Residential Care Home in Brookside Avenue are celebrating the installation of their first Tovertafel ('Magic Table' in Dutch) – the latest technology designed to help residents living with dementia.
Created in the Netherlands, the Tovertafel consists of a series of interactive games to connect people in the mid-to-late stages of dementia with one another, as well as their loved ones.
Valuable tool for residents living with dementia
Projected on a table, the light games encourage players to reach out towards them and the lights subsequently respond to their hand and arm movements, allowing the residents to play with light, which is truly magical.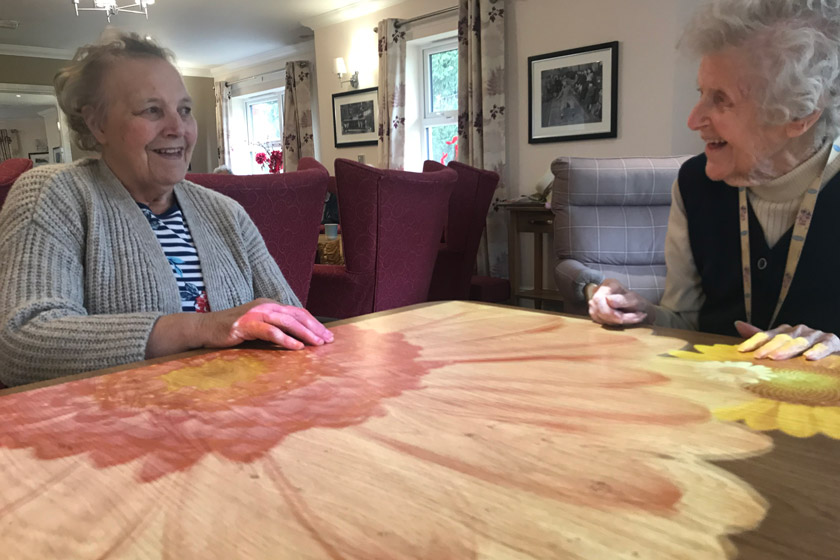 Hazel King, daughter of resident Maureen Pegg (pictured) said: "Mum really enjoys this fun, sociable and stimulating table. She is able to play with it by herself or with her friends and family. It is a most valuable addition to Lake View Residential Care Home and we are extremely grateful the home has invested in this important tool."
The Sanctuary Care home's manager Michelle Cartwright continued: "It has been a real joy to see the impact the Tovertafel has already had on our residents, in such a short period of time – it has been wonderful for  interaction, relaxation and even reminiscence, especially the light game about gardening and fishing. It really is amazing and is a great asset to Lake View."
Encourages social, cognitive and physical stimulation
The games are formulated to trigger reminiscence among players and encourage stimulation socially, cognitively and physically. Light simulation games include gardening, fishing and even popping balloons.
John Ramsay, CEO of Shift8* – the company which brought Tovertafel (The Magic Table) to the UK said: "We are delighted by the overwhelming response from the residents at Lake View when using the Tovertafel. Designed to support people living with dementia with so many positive and invaluable experiences, we've been really touched by the passion and enthusiasm of Michelle and her team at Lake View."