Sixties themed Silver Sunday celebrations come to Worcester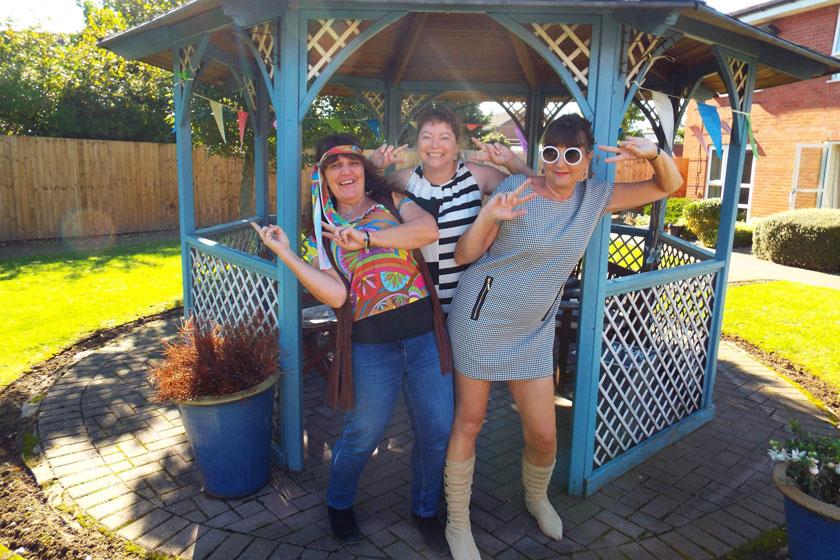 There will be an abundance of psychedelic prints and swing dresses when a Sanctuary Care home in St John's, Worcester celebrates Silver Sunday.
On Sunday 7 October, between 11am to 12.30pm and 2pm to 4pm, the local community and their families are invited to Regent Residential Care Home in School Road, where the team and residents will be hosting a swinging sixties tea party.
Toe-tapping music and a slice of cake
The home is throwing open the doors, with residents and the team welcoming the community to join them for a live music from John Estelle, who will be performing classic hits from across the decade in the morning.
While in the afternoon, there will be scrumptious high tea for everyone to enjoy, with a variety of finger sandwiches and homemade cakes.
The team will be stepping back in time as they dress to impress in themed attire throughout the entire festivities.
"…join us for what promises to be a special day."
The Sanctuary Care home's activities assistant Karen Pratt (pictured) said: "Our residents are very excited about welcoming new faces from the community along to embrace a day which celebrates the older generation, so we hope you do join us for what promises to be a special day."
Address:
The address for those wishing to attend is School Road, St John's, Worcester WR2 4HF.
Other Silver Sunday events in Worcester include: