Care home residents donate to local Foodbank in Harwich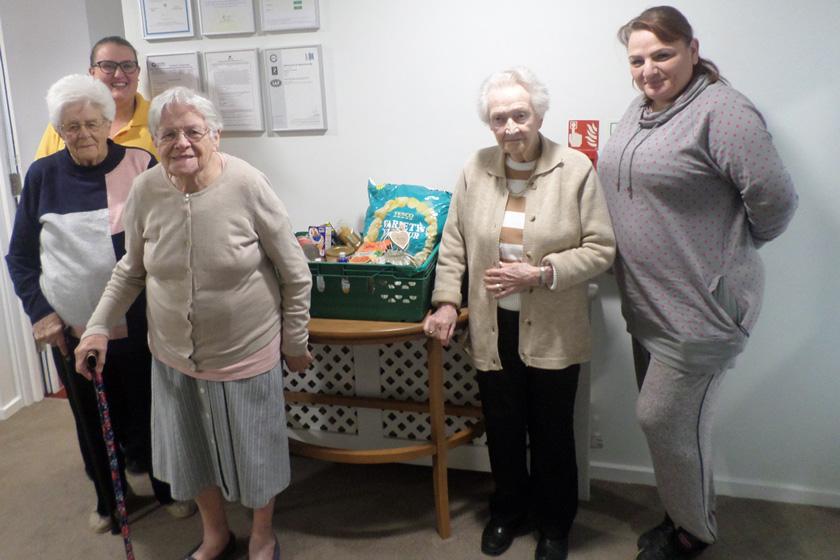 A Sanctuary Care home in Harwich showed acts of kindness last week by donating food and toiletries to their local foodbank.
Residents and the team at Don Thomson House Residential Care Home have rallied together to collect donations for Harwich Foodbank as a way to celebrate World Kindness Day last week.
The Low Road home pledged to support the community by acting as a collection point for Harwich Foodbank for the past four weeks.
Support Harwich Foodbank is so worthwhile
The Sanctuary Care home's activities assistant Ann-Marie Greenhalgh said: "It was a real team effort, everyone came together – all the staff, residents and families wanted to show their support for Harwich Foodbank, which is fantastic as it's such a worthwhile cause."
"The work the Harwich Foodbank volunteers carry out is so valuable to so many and that is why we wanted to support them. It is so heart-warming to know that Don Thomson House has done our bit for those in need."
Resident Patricia Clarke: "It's lovely how much we have all collected, I really hope it helps out a nice family."
About World Kindness Day
World Kindness Day is celebrated on the same day every year globally, promoting kindness in all its forms. Kindness Day UK handed out 10,000 free chocolate bars at London train stations last year, while The Singapore Kindness Movement gave out 30,000 Gerberas.